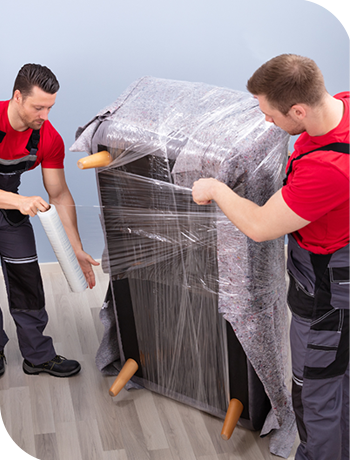 Furniture Removals Brisbane
Moving to a new house is in itself daunting and we inadvertently make mistakes in our decisions during relocation that could, unfortunately, cost us a lot and most importantly, rip off the peace of mind. One such common mistake that many of us make is not hiring proper removalists to help us with the relocation. When we are relocating to a new place, we would definitely try to cut down on the costs that come with the relocation but hiring experienced furniture removalists isn't the right area to save on.
Moving the heavy-weighted tables, beds, cabinets and a lot of other things requires the expertise and the hands-on knowledge to successfully relocate without even a single crack or a scathe on the furniture and experienced removalists are the only people capable of doing that.
With over a decade of experience, CBD Movers Brisbane furniture removalists have helped thousands of families to move their furniture with complete packing and transportation and have saved them from the regrettable consequences of trying to move the furniture on their own. CBD Movers is known all over Australia for their affordable relocation services and the furniture movers in Brisbane have been an integral part of it with their unblemished track record in making an impact for the perfect relocation.
Removals Expert Help to Move Your Furniture
Are you worried about relocating your queen-sized bed to your new place without any damages? Do you want to protect your great-grandfather's armchair that has been passed down for generations? Are you afraid that your pricey glass wine cabinet could bear the brunt of your carelessness?
We all have some furniture that is close to our hearts and wouldn't want to part with it under any circumstance. We will take immense precautions in taking care of it and keeping it in the best possible condition.
What Do Furniture Removals in Brisbane Do?
It is easy and natural to let the stress and worries of your relocation get to you. And factor in the relocation costs and doubts about the efficiency of the Brisbane removal companies, some people may become reluctant to hire movers to help with relocating their stuff and instead decide on handling all the jobs that come with furniture removalists on their own. But this decision could result in a lot of blunders which will affect your entire relocation and you may even end up losing some things that were near and dear to you.
CBD Movers Brisbane is the answer to all your relocation woes. With an expert team with over 15 years of experience in the relocation industry and affordable relocation services customized just right to fit your requirements as well as your budget, CBD Movers Brisbane is highly capable of giving you that flawless, stress-free relocation.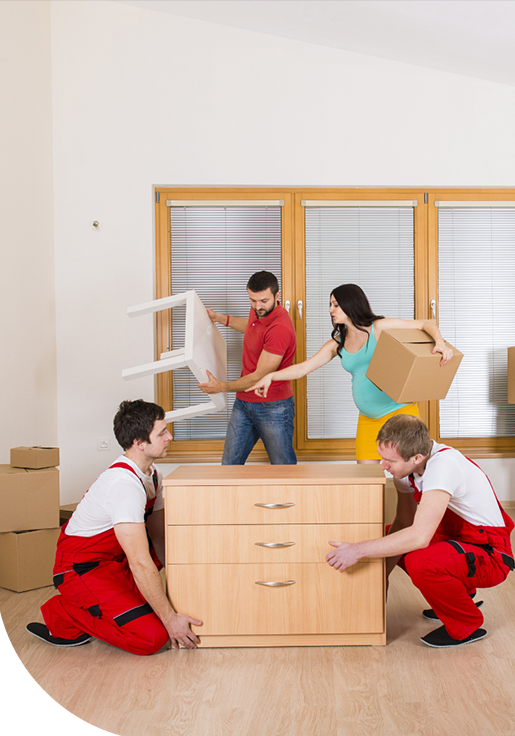 Budget-Friendly Movers in Brisbane Today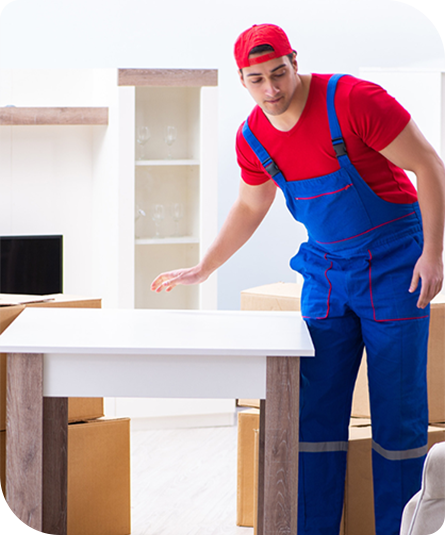 Most Trusted Furniture Movers of Brisbane
Moving your furniture isn't as easy as one may think. Starting with dismantling the furniture, packing them with the right packing materials and in the right boxes for transportation, and finally installing them back, it could easily tire anyone. A furniture removal is a major part of your relocation schedule that could take up a whole of time and not mentioned, a little carelessness could cost you a lot.
Professional furniture removalists from CBD Movers have been helping many families and professionals to move too far off places on a daily basis and hence, we have the ability and the knowledge to make this difficult task seem as easy as a breeze.
Not sure if we are the right ones to do the job? Give us a call and talk to one of our experts and make the decision yourself. This is a no-obligatory call wherein you can ask anything from what our relocation process looks like and the precautions and steps that we will take to address your specific relocation problems.
With comprehensive insurance policies in place, a highly-skilled removalist team, and the most attentive, detail-oriented furniture removals service you could ask for, rest assured your valued possessions are in extremely good hands. Our team will handle your furniture with the utmost care.
Why Should You Hire Professional Furniture Removalists Brisbane?
If you hire a novice furniture removalist for your relocation, it may look all good at first but when a problem crops up, they will be unable to tackle it and finally, you will be left with no other option but to manage the problems directly by yourselves.
We are always dedicated to providing great customer service and never compromising with the quality and standards. We have a team of professional packers and provide amazing packing service so that your items and belongings can be completely safe. We pack every household item and fragile item in high-quality bubble wrap for the utmost care. The moving boxes are strong enough to provide ultimate security to your belongings. We offer additional services as well including removals storage services for your precious items. We also provide you load and unload service. We ensure that you get complete of mind.
Moving house is a challenging job and we love challenges. Moving processes require a lot of planning. Whether it is about furniture removals in Brisbane or Office Removals, we know we can make it happen smoothly. We are known for our great job as a leading removalist company for furniture removals in Brisbane everywhere whether you are in South East, or Gold Coast, or Brisbane Northside. As a leading moving company, we have moved safely a countless number of properties with great care. Be it heavy furniture or delicate, we have the expertise to handle everything.
We own years of experience and deliver unparalleled moving service to our clients. Being professional house movers in Brisbane, we can even provide you with reliable services on short notice. We will reach your home or office on a moving day and will work from start to finish with an aim to meet your expectations. Be it home or office, you can contact us for anything. Our services are highly affordable and this is why we are also known as budget movers in Brisbane.
If you are looking for an experienced and professional removal company, we are your one-stop solution for every move-related requirement. We aim to deliver high-quality services so that you don't have to face any trouble. Our high level of services strengthens us and we are always dedicated to making sure that you get the best services. We have a long list of satisfied clients who highly recommend our services to others. Apart from furniture, we are your home and office removalist as well.
Our friendly team will carry out a stress-free move easily. Our great team is all experienced and properly trained for every type of removalist work. The team carries out every removal job with great care. We are the professional movers you will need when you will have to search for interstate removalists in Brisbane. You will move easily with us. Our services will save you time and resources.
We at CBD Movers strive through excellent communication, highly trained staff, quality furniture removal service, and good business ethics to take the sting out of moving. Our commitment to delivering a prompt, efficient, and friendly household and office furniture removal service is what makes us different from other removal agencies.
We, the CBD Movers Brisbane, have experienced furniture removalists who know just the right way to provide perfectly flawless best removals in Brisbane. Give us a call now to hire us for our exceptional House Removal Services or our office packing and relocation services!