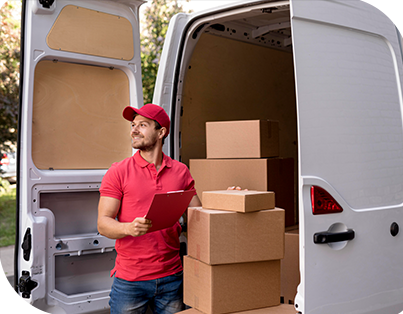 Man And Van
CBD Movers™ Brisbane has gained a reputation as a trusted Packing and Moving Company.
With reliable man and van service, our aim is to become the best and safe removalist company. We train our movers with an aim to achieve the highest standards and offer technical knowledge to deal with complex moving services. Our movers possess vast experience in moving furniture and antiques.
Hiring a reliable moving company will help you move with carefree ease. We, at
CBD Movers™ Brisbane is ready to assist you with our specialized 'Man and Van' service!
Our Man with Van Movers are highly experienced and well organized in all types and sizes of removal services. We carry small flat moves and office removals with our different size removal vans. Our vehicles are modern, clean, and equipped with necessities like removal straps, trolleys, and blankets. With an aim to provide flexible service of two men and a van, we will try to make sure your next move is comfortable and easy. Get reliable and the best local moving services at a reasonable rate. We provide commercial, residential, and other types of moving services at any time of the year. Our skillful driver and trained movers aim to provide safe transportation for your households in Brisbane.
With years of experience by helping scores of Brisbane customers relocate without a hassle, we keep evolving and improving to meet the market changes.
Budget-Friendly Movers in Brisbane Today

Our expert team is adept in all nuances of a move. Our efficient movers draw up a comprehensive and customized service plan and follow through meticulously.
With attention to detail and friendly service, we put the fun back in relocating.
Relocation is an exhilarating time in life and might bring in new beginnings and possibilities. We help by smoothing the transition! What more? We accomplish the move with plenty of time to spare.
CBD Movers has a dynamic network of the nation's topmost moving and logistics providers. With this strategic partnership, we have expanded our wings across all major cities and suburbs of Australia.
We have the best price. Competitive and inexpensive, our quote is sure to give you a pleasant surprise.
We maintain total transparency in all operations, and pricing is not an exception.
There are no hidden charges whatsoever. What we quote once we assess your requirements, is what you pay after our removalists transform your new abode into a warm home, by unpacking and arranging your valuables as per your specifications.
Our Best Man and a Van Services
To meet the requirements of customers effectively, we offer them a specialized 'Man and Van' package which is budget-friendly including a highly trained professional removalist and a well-equipped state of the art van. Together they accomplish your move for you by taking care of every niggling technicality while letting you focus on the important things.
We feel proud of delivering you men with a van service at the very best rates. You can hire a man with a van in Gold Coast, a man with a van in Sunshine Coast, a man with a van in Brisbane North, or anywhere else in Brisbane. We also do furniture delivery in Brisbane. If you are looking for a house move service and need to hire a man and van service, please call us and we will help you. From small removals to rubbish removal, you can contact us. We provide you a free quote for any type of Brisbane removal service. Let us know how we can help you.
At CBD Movers™ Brisbane, we understand that your valuables carry an emotional worth, and need special care to move them perfectly. We use high-quality packing materials to meet international standards. The same care is extended to loading, transit, and unloading. An affordable rent a van service or DIY approach might not always suit, as this requires constant supervision and time constraints. Hire us, for an efficient, affordable, and hassle-free move. Shifting home or office will be a breeze.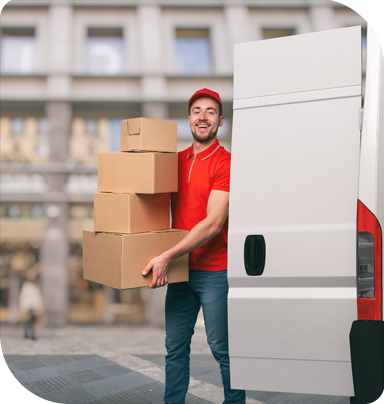 Why should you hire our Man and a Van?
CBD Brisbane has handpicked a professional team to provide impeccable service to our customers. With years of experience, our removalists are trained in all nuances of a successful move and can manage it with minimal interference. From the first point of contact, you just need to let us know how you want the things to be done, for us to do it with an amiable attitude.
From packing, transporting, to setting up your new home, our furniture removalists removalists are with you every step of the way. You can sit back and relax, while our team does the rest. Lifting and manoeuvering furniture, or extending precise care for delicate valuables, we focus in-depth on every sphere.
With our house and office moving experts, impartial and practical advice is provided.
In addition to impeccable service from our valuable team, our round-the-clock customer service team tries to make sure that you are always kept in the loop. For any queries or complaints, we aim to provide an effective resolution.
Our Moving Van or Truck
We have a wide array of state of the art fleet to manage your requirements. Our vehicles are serviced to the highest standards and are equipped with safety aids to manage the move with efficient precision.
Our moving vans are suitable for relocating a small studio apartment or basic flat. A professional removalist is included in the deal. Our moving trucks come in 5 sizes and are accompanied by 2 movers. We charge by the hour, regardless of which size you choose for your requirements. This helps our customers calculate the price easily, and the common testimonial is that they find it very fair!
3-tonne truck is suitable for a 1-2 bedroom apartment or home.
4.5-tonne truck suits 2-3 bedroom home.
6.5-tonne truck is recommended for an average 3 bedroom home.
8-tonne truck is suitable for 3-4 bedroom home.
10-tonne truck is for a 3-4 bedroom house or a large office.
Whether you are looking to move inside Brisbane or across state borders, our moving vehicles with tracking features are the assurance you need to move without worry.
With our bespoke solutions, we aim to provide a complete, hassle-free end-to-end relocation. Call us 1300 585 828 today for a free consultation or contact us here