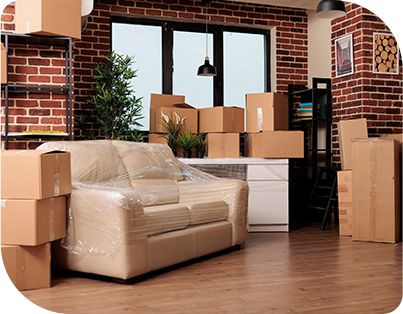 CBD Movers:
Introducing the Best House Movers in Brisbane
We, at CBD Movers Brisbane, are a removals force to reckon with! With a mean and lean moving staff and a large fleet of moving trucks, we are one of the best house removals companies in Brisbane and its suburbs. We have been serving our customers for the past several years, and we understand the pain points of the industry as a whole. We are dedicated to solving these grey areas and bringing innovation and efficiency to the world of house removals.
Moving House in Brisbane? Here's How We Can Help
Amidst a list of a wide range of top-notch services, we offer all kinds of solutions to your house removals problems. We offer the following services at reliable rates:
Small to medium house removals Brisbane
We offer house removals for small to medium-sized houses through our two men and a truck service. Apart from that, we can offer other services that will complement your move. We ensure that all your belongings are safe and sound. At CBD Movers Brisbane, we take great care in providing only the best house removals to our esteemed clients.
Heavy furniture removalists
Moving and relocating heavy pieces of furniture is never easy. Well, it wasn't until now! Heavy furniture removals services by CBD Movers will assist you in relocating any type and size of furniture within the city as well as across state borders. Our ground force is trained in moving your heavy items with expertise and in complete security.
Temporary storage in Brisbane
As seasoned removalists in Brisbane, we understand that many customers require temporary storage solutions to help them cope with driven out removals. Here we are with the best storage solutions – safe and sound facilities right here in the city! CBD Movers' wide network of storage units allows our customers to avail the option of safekeeping their belongings while they are away.
Interstate removalists Brisbane
Long-distance removals from Brisbane to other cities such as Sydney, Perth, and Melbourne are now streamlined via our foolproof services. House movers for several years now, we can assist you with any kind of removals to or from Brisbane. Our trucks and drivers are ready to serve you with a reliable and secure relocation across the country.
Affordable House Movers in Brisbane
We offer prices that nobody else does. Hire us now for a cheap, affordable, and budget-friendly house moving experience in Brisbane. CBD Movers' vast foundation across Australia has allowed for a pricing model that has proven to sustain itself even during the pandemic.
You can request a quotation from us or book us directly. Call us for more information about the prices. We also offer genuine advice on how you can cut costs and move within a tight budget.
Our estimates are free, reliable, and have no hidden costs or charges. Request one now!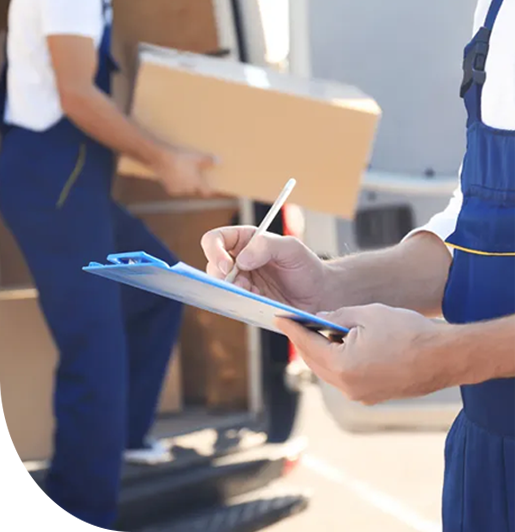 CBD Movers are Reliable House Removalists – Some More Features
We understand that before hiring any movers, you have to go through their website, client reviews, previous jobs handled, pricing, movers' experience, and many more factors like these. So you consider the below factors to take the final call:
Cost Efficient
We offer affordable rates to meet your moving and storage requirements both locally and interstate. You will find our value to be worth the high-quality services we offer.
Seamless Removals Service
Our house relocation services include moving loads and storing belongings at the same time. You don't have to deal with multiple companies at once.
A Quality Portfolio of Clients
We are a house removal company with a quality portfolio. A large percentage of customers keep coming back to us when moving and also recommend us to their friends and colleagues.
Customer Service
We have exceptional customer service with an attentive and friendly team. They are available 24/7 to answer your questions promptly
Minimize Handling
Our experts pack your moving boxes directly into containers to avoid too much handling. This ensures maximum protection of your valuable and fragile items.
Free Consultation
We offer a free consultation whether you are moving locally or interstate.
Budget-Friendly Movers in Brisbane Today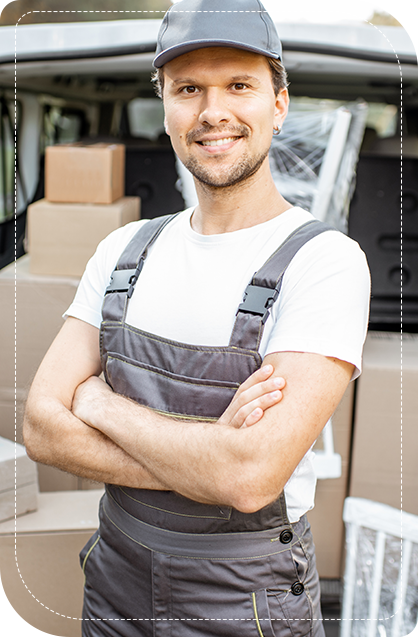 Move Safely Across Australia With
Our Temporary Storage Facilities
For furniture and house removalists, CBD Movers has a vast network of storage facilities strewn all across the country. We have the best features attached to these units. You might need to store your belongings safely during a long removal process. This is especially helpful during interstate house removals.
What makes our temporary solutions for storage better is the wide range of features that you get with them:
Equipped with CCTV cameras and completely safe from burglary & other unpleasant situations.
Well maintained, air-conditioned, and cleaned regularly.
Easily accessible by the customers.
Capable of storing any number of items. These facilities are available in different sizes and with different features for various items.
Affordable and easy to rent.
Keep your belongings safe during a removal with CBD Movers' temporary storage
Two Men and a Truck
for All Kinds of Removals
Just like the wheel is the basis of the entire transportation industry – the needle to the textile business – this service is rudimentary to our line of work. Two men and a truck, as the name suggests, is an affordable solution to all kinds of removals. Even the other services we offer are scaled up formats of the 'two men and a truck'.
However, the quality that we offer with our solutions is quite different. We ensure that all our trucks are regularly serviced and are capable of running for a long time. We also hire only the best movers. These individuals are trained and qualified to handle heavy equipment and to move heavy and complicated items.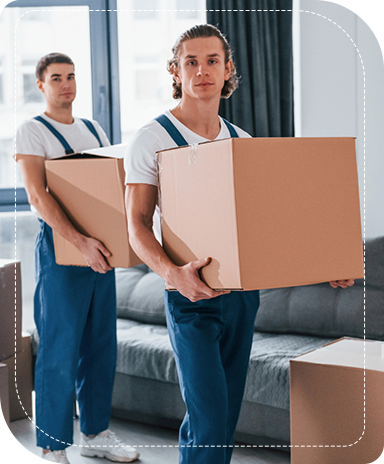 A Quick Look at Our Infrastructure
As an experienced house removalist company in Brisbane, we have a solid foundation backing us up. We are already established in Brisbane, as we are in Melbourne, Perth, Sydney, Gold Coast, Canberra, and all the other major cities of Australia.
CBD Movers Brisbane is a complete end–to–end house moving solution provider. You won't have to move anything, not even by an inch – we have it all covered. Our seamless door-to-door packing and removals service saves your time and money.
We are equipped with the best:
Moving staff who are qualified and well-versed with the intricacies of the industry.
Moving trucks and vans – always in the best working condition.
Moving & packing supplies that we acquire from our affordable vendors at the best prices.
The latest equipment is designed to ensure the safety of your prized possessions
A One-Stop Shop For All House Removals in Brisbane
We can arrange an appointment with our moving consultant to fix a convenient time and date for you.
Even though we take the greatest care to keep your items safe, occasional accidents may happen. We try our best to ensure that your valuable possessions are protected
We operate on a flexible schedule and offer different delivery options to match your needs.
Our range of packing and unpacking services allows you to select the most suitable option based on your requirements.
We understand that sometimes it's not possible to move straight into your new property. For such occasions, we have storage facilities to secure your belongings.
With the equipment we use while moving, we try to deliver premium moving services with an aim to achieve customer satisfaction.
We provide budget removalist services to take some of the hard work off your plate.
We possess highly trained and reliable professional removalists.
We use advanced protective moving boxes and packing materials to protect your belongings.
Our experts carefully load your belongings into custom-designed shipping containers.
Our spacious trucks come in all sizes to fulfil your moving house requirements.
We specialize in moving fragile and valuable belongings like pool tables, artwork, antiques, and grand pianos.
We can dismantle and reassemble your furniture if required.
Our special furniture wrapping ensures the maximum safety of your belongings in storage or transit.
If required, we also provide you with moving essentials like big boxes, packing paper, small packing boxes, box tape, or full-range packing materials.