Every year, we help thousands of families to move across borders to their new homes with so much ease that it barely feels like they have moved! That is how efficiently we can operate in a load of the relocation work – relocation of all the home stuff – on ourselves and make it our mission to let our customers enjoy the move when we do all the heavy lifting, literally and figuratively!
CBD Movers Brisbane are professional house removalists in Brisbane that move your household items and furniture locally and interstate. We have carefully selected and highly trained movers with years of experience to perform your job efficiently.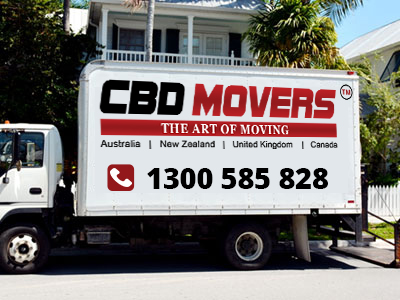 Our vehicles come in various sizes to suit your unique requirements. Whether you want a small truck to go through narrow streets or need a large truck for all your family belonging, we have the perfect vehicle for you. Our trucks have an interior railing and wooden floorboards to strap your belongings down in a secure way.
Our priority is to offer superior care while moving your goods. We have the right equipment to fulfill our commitment. Our professional movers take pride in their work and ensure a hassle-free service from one location to the other.
Your One-Stop Solutions for House Removalists
We have the answer to all the problems crowding your mind for house removals in Brisbane.
You may be doubtful about the authenticity of the removalists for which our decade of flawless reputation and our numerous positive responses from our past customers stands as the testament. You may have second thoughts due to the relocation costs, and our budget-friendly relocation services are customized to fulfill your specific requirements are well enough proof to put your doubts to rest.
Our house removals professional offer a complete solution to your moving requirements so that the process doesn't weigh you down. The experienced moving team fully understands the removal process and offers free and professional advice to accommodate your every need.
Some of the many reasons why you should choose us over other moving companies:
1. We can arrange an appointment with our moving consultant to fix a convenient time and date for you.
2. Even though we take the greatest care to keep your items safe but occasional accidents may happen. We try out best that your valuable possessions are protected.
3. We operate on a flexible schedule and offer different delivery options to match your needs.
4. Our range of packing and unpacking services allows you to select the suitable option based on your requirements.
5. We understand that sometimes it's not possible to move straight into your new property. For such occasions, we have storage facilities to secure your belongings.
6. With the equipment we use while moving, we try to deliver premium moving services with an aim to achieve customer satisfaction.
7. We provide budget removalist services to take some hard work off your plate.
8. Our seamless door-to-door packing and removalist service saves your time and money.
9. We possess highly trained and reliable professional movers and removalists.
10. We use advanced protective moving boxes and packing materials to protect your belongings.
11. Our experts carefully load your treasure into custom design shipping containers.
12. We offer car transport to give you peace of mind.
13. Our spacious trucks come in all sizes to fulfill your moving house requirements.
14. We specialize in moving fragile and valuable belongings like pool tables, artwork, antiques, and grand pianos.
15. We can dismantle and reassemble your furniture if required.
16. Our special furniture wrapping ensure maximum safety of your belongings in storage or the transit
17. You can buy moving essentials like big boxes, packing paper, small packing boxes, box tape, or full-range packing materials from us at a cheaper rate.
18. We even collect your boxes after you are finished.
Looking for Moving House Experts in Brisbane?
Moving house can be a stressful experience for most of us. Our house removals pack, load your contents securely unload them at your new home or office.
We take the stress out of moving with a comprehensive range of moving services and products. Our experts can relieve you from relocation stress at a competitive price.
Whether you are looking for local or interstate removalists to move in or out of Brisbane, nearby suburbs, or for a storage solution, we have got you covered. Our experts can meet all your needs that may arise during the office or house relocation process. Our handpicked experts with high-quality packaging materials and fleet of vehicles with tracking features provide superior and consistent services regardless of where you are moving.
We offer a complete end-to-end furniture moving solution for house removals in Brisbane. With our affordable rates being one of the cheapest and our standard above par, our dedicated relocation experts can relieve you of the relocation stress clouding your mind.
We have been helping out people move their houses from place to place and have earned years of experience. Our services are famous as cheap house removals in Brisbane. We also provide furniture services if you need house removals. We are one of the leading house movers in Brisbane and offer our services for any type of house removal job. Search no more if you are looking for a professional company of house moving in Brisbane. We ensure that you will get amazing house relocation services at very competitive rates.
Budget-Friendly House Removal Services in Brisbane:
CBD Movers Brisbane is the most cost-effective and efficient way to carry out your interstate relocation process. Our home and office removalists do more than just move your household items. Here are a few more reasons to book CBD Movers for your home or office relocation:
Pocket-friendly, affordable relocation services
Customized house removal options
Experienced removalists with more than a decade of experience
Tech-supported relocation
Complete, stress-free end-to-end relocation
Secure transportation with tracking
Free consultation
Why Go Someplace Else When CBD Movers Is Here To Move You:
We understand that before hiring any movers you have to go through their website, client reviews, previous jobs handled, pricing, movers' experience, and many more factors like these. So you consider the below factors to take the final call:
1. Cost Efficient
We offer affordable rates to meet your moving and storage requirements locally and interstate. You will find our value to be worth the high-quality services we offer.
2. Seamless Removals Service
Our house relocation services include moving loads and storing belongings at the same time. You don't have to deal with multiple companies at once.
3. A quality portfolio of Clients
We are a house removal agency with a quality portfolio. A large percentage of customers keep coming back to us when moving and also recommend us to their friends and colleagues.
4. Customer Service
We have exceptional customer service with an attentive and friendly team. They are available 24/7 to answer your questions promptly.
5. Track Car Relocation
We even provide you with an option to track your vehicle when relocating. This helps you stay stress-free and you can enjoy the new place with your family.
6. Levels of Security Protection
Our security protection solution offers peace of mind that your valuable belongings are protected with exceptional security.
7. Minimize Handling
Our experts pack your treasures directly into containers to avoid too much handling. This ensures maximum protection of your valuable and fragile items.
8. GPS System
Our moving vehicle has a GPS installed to reach your location without any hassle and on time.
9. Free Consultation
We offer free consultation whether you are moving interstate or down the street.
If you're currently looking to hire house removals in Brisbane or a free consultation, give us a call at 1300 585 828. Our company can help!
We even share moving tips to help our valued customers in making their house move stress-free. Do check our blogs to know about packing tips and how to tackle issues that come up while relocating to a new place.
We even share moving tips to help our valued customers in making their house move stress-free. Do check our blogs to know about the relocation issues