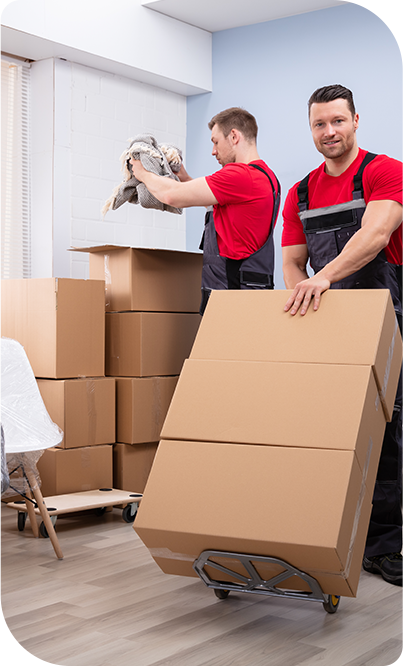 Office Removals Brisbane
It is never easy to relocate successfully without much planning and organizing. On hiring an accredited removals company like CBD Movers Brisbane, you can simply ease-out all involved troubles and stresses during your business move. Our highly trained office removalists in Brisbane can better plan and execute every last detail of your office moving job more smoothly, efficiently, and economically. CBD Movers removal services include any and all furniture removals equipment, dismantling and reassembling workstations or packing computers and monitors into secure padded bags, etc.
When you hire office removalists in Brisbane you expect care and caution with your electronics, systems, and office furniture. Our office moving team is trained to make an office move in an effective way. Time is money and any delay can cause business loss. We understand this very well and our office removalists in Brisbane will try to make sure your valuables & office items are moved to your destination with due care and skill.
Not hiring an office removal professional may actually end up costing you more in terms of huge losses that you will suffer during the relocation. Our office removals team is trained to conduct relocations locally and interstate.
Because we understand the importance of minimizing downtime, our management has invested in modern state-of-the-art moving equipment specifically for office and business relocation to ensure your relocation move is fast, simple, and cost-effective.
Your Office Removals Partner in Brisbane
At CBD Movers Brisbane, we make your office move quickly and efficiently to let you focus on maintaining other needful jobs for your continuous business growth without any hurdles. Our office removalists in Brisbane work with our clients to provide a comprehensive moving package that meets all individual requirements, be moving your furniture, pets, antiques, office, or business. We would suggest you make a checklist of the items that you want to be included in the office moving job. The same checklist is created by the movers that will be assisting you in moving your office. This way it will be easy for you to cross-check the items to ensure nothing is left behind. However, our professional packing service will be available for you if needed.
With office moves, we recommend you use your own staff to pack. Your people know more about what you have, and where it belongs. Having your people pack is also a good opportunity to have a cleanout.
Helpful Instructions for Packing:
Usually, Packing takes more time than moving. So Start early (at least a week before the office move), so you are finished before the moving day. Also, consider the physical size of the furniture and boxes for packing and where they will fit best in your new office. It will save a lot of your time and energy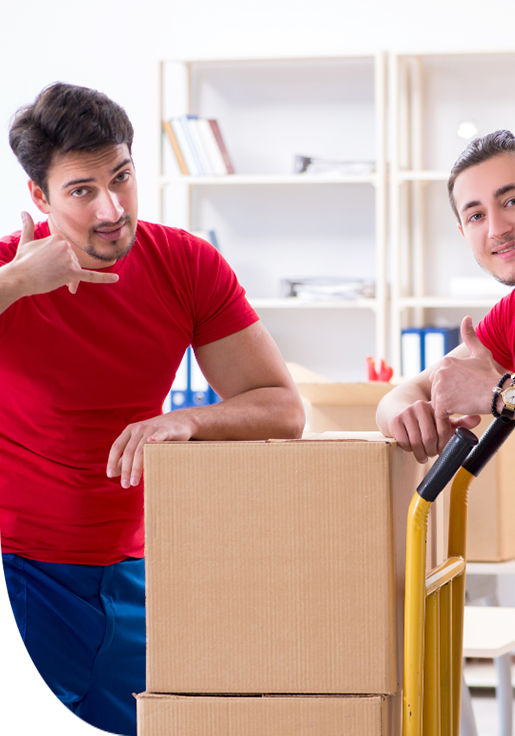 Budget-Friendly Movers in Brisbane Today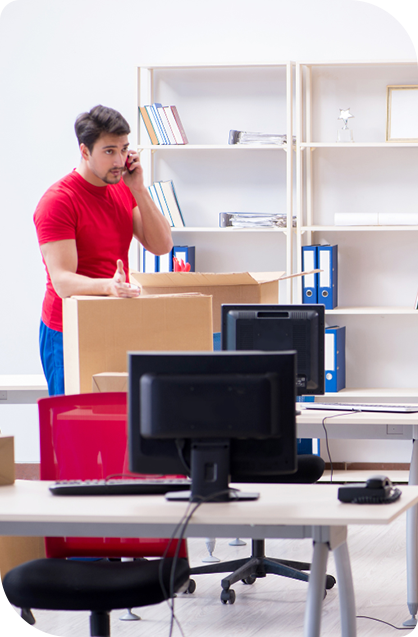 Why Choose CBD Movers For Office Moving Services?
Being a trusted removal agency offering professional commercial removals and storage services, CBD Movers can help you plan, schedule, pack and manage your office relocations. When you move with our experienced team, you can be assured of a process that's smooth and free of stress.
We provide all kinds of packing equipment & advice to make your move easy & smooth.
Our office moving services are fast, affordable and very professional.
Flexible hours- we can tailor your office removal when it suits you.
A team of expert office removalists Brisbane to move your office items on the big day.
State-of-the-art moving & storage facilities.
Our experienced and skilled office & house moving professionals are always ready to accommodate any of your relocations at any time 24×7. You can trust our office removalist in Brisbane with your business files and important documents. They will organize all the important docs and keep them in a safe place.
Planning to move easy? Hire professional office removalists and enjoy a stress-free service.
We are one of the most famous and well-known office removalists in Brisbane. We specialize in every type of commercial relocation, office relocation, and shifting. Our office removalist services are exclusively designed to help the people who need to relocate to their office from one place to the other.
We provide our removal service in all parts of Brisbane whether you are in Gold Coast, Chermside, Kangaroo Point, or Mount Gravatt. No matter if you are moving your office completely or you just need to transfer some items and office furniture to your different office location, we are the specialized office removalists you need.
We are expert removalists in Brisbane for every type of commercial relocation service. Whether you need removalist service for office removals or furniture removal, we are your one and only removal company to offer you removal services at cost-effective prices. From high-quality packing to unpacking service, we ensure that your office is moved with minimal disruption without affecting your business activities. We have years of experience in the industry and have been delivering customer-oriented services ever since we entered the industry. We work with full dedication and adhere to our moral values. We never compromise with our service and quality.
So look no further, you have found one of the best and most efficient Brisbane moving companies! To book our professional office removalists Brisbane services, just call us at 1300 585 828, and one of our office removalists Brisbane will help you in resolving all your queries related to office moving, and help you book the best suitable date and time to move your office.