We are CBD Movers Brisbane
Your search for a budget removalists company ends here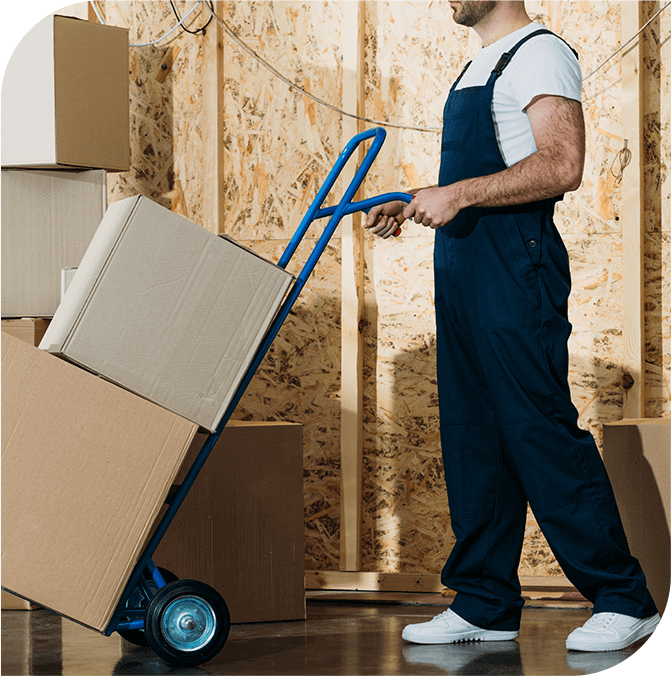 Moving is a difficult process even when you don't have to do the packing, unpacking, loading, and unloading. The burden of moving the belongings without expert assistance makes the moving process even more stressful. This is one of the reasons why hiring professional removalists can be a great idea. Whether you are planning a move to your new home or want to move office in the same city or different state or suburb, CBD Movers Brisbane will take the stress of relocation from your life and manage the entire move without any hurdles and interruptions.
Our team of budget removalists Brisbane has the most reliable movers with whom you can trust and leave all your valuable stuff and goods. We are comprised of professional and experienced removals industry specialists who can guarantee a hassle-free move for home, individuals, and businesses, whether it a nearby city or interstate destination.Our professional movers are dedicated to ensuring your move happens without any hitch.
Almost every one of our happy clients speaks for us and many of our moving jobs are the recommendations we receive from them. CBD Movers professionals are the backbone of the agency and if it was not for them, we would not make such a big name in the removal industry. Our reputation is built on the foundation of diligence, hard work and an understanding of our customers' needs, and this has earned us a loyal customer base that keeps coming back to us time and again.
They work with an aim to ensure our clients get the best relocation solutions. With an aim to achieve high-quality services and fast delivery, our Brisbane removalists can aim for a safe and comfortable relocation of all your valuables. We can make your move hassle-free and easy, so why not get in touch today? We have expanded our budget removalists services to all major cities in Australia and New Zealand including Melbourne, Adelaide, Perth, Ballarat, Canberra, and Auckland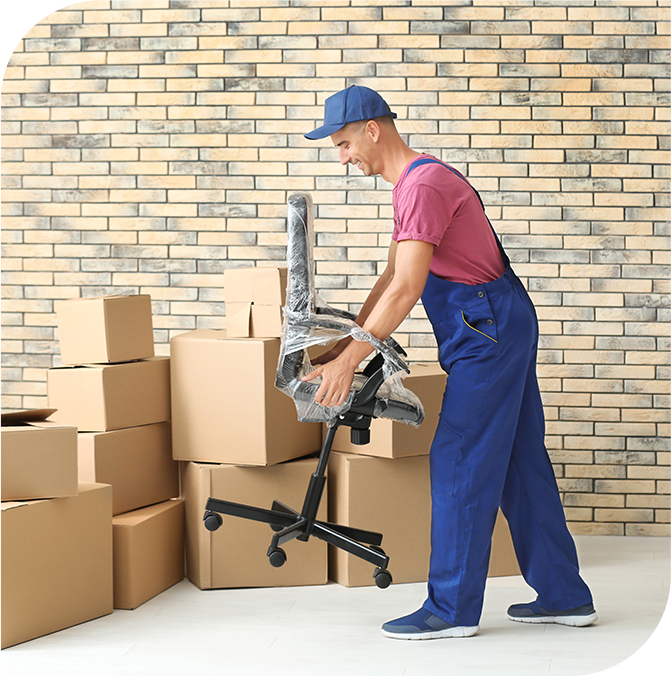 Why Choose Us
The Main Features

Moving Your Goods With Care
When you have hired us for your moving needs, you can be confident that all your things will be transported with extreme care. Our packers use specific packing materials for different types of items so that it doesn't get damaged in any situation and our movers consider the safety of your goods as their foremost responsibility.

Packaging and Unpacking Service
Packing and unpacking are two of the most arduous tasks while moving and our packers take care of that. With specialized packing materials, our packers pack your things without any room for disturbance during transportation and also unpack all your belongingness and help you arrange it in your new home or office.

Stress-Free Removals
Are you worried about your relocation going disastrously wrong? With CBD Movers Brisbane, you don't need to worry about that. You can sit back, relax and watch our packers and movers get to work, coordinating among themselves efficiently to move all your things to the designated locations.

Storage Service
If you are looking to store your goods, we provide storage services that are fully protected and secured to keep your things safe until the time you retrieve it. You can store your goods for just a few days during the transit or you can have it kept under lock and key for many months too.

Fully Trained Removalists
Our expert removalists are fully trained and equipped to manage any problem they face in the moving process. All our removalists are handpicked and go through a rigorous training process to help them acquire the necessary practical knowledge to manage all kinds of situations they will be put into.

Experienced Removalists
Most of our affordable removalists have been with us for many years and hence they have the expertise to handle any kind of problem that comes their way. They have helped move hundreds of such homes and offices across the country with very less effort from their side; so you can be assured that your goods are in safe hands.

Insured and Covered
Our movers in Brisbane understand making a move is a huge step so we can make things even easier for you by delivering packing supplies right to your doorstep if needed. Need not to worry because your relocation is in the expert hands of our moving professionals.

Australian Worldwide - Brisbane, Canberra, Melbourne, Adelaide, Perth
We provide relocation services in almost all of the major cities in Australia. If you want to relocate to another city or move to the suburban areas, we have got you covered. Our removalists have made thousands of such trips all over Australia helping people move and we would love to do the same for you.
Contact Centre Owned and Operated
All our incoming calls are manned and they are highly competent in providing you proper information about any inquiries about our services and also about the status of your goods in transit.
What does a removalists do?
CBD Movers Brisbane removals team will plan every stage of the removal from start to finish by making use of information and suggestions shared by the clients. We service small to large size relocations and can arrange a specific number of movers or trucks that you require to relocate. Please keep in mind that "When it comes to choosing removalists in Brisbane, the price must be right, which will give you quality service in return." Make sure to avoid any pitfalls of dealing with cut-price, unqualified and uninsured removalists. To counter these circumstances, even we take many steps and the entire removalist selection process we follow is based on the moving expert's overall experience, moving jobs handled and client feedback.
Relocation doesn't mean just moving here and there, instead, it is way more complicated than it seems. That's why a successful move involves years and years of hard work, training, moving experience followed by tools and resources that are modern, state of the art and weatherproof. As a reputable removalist agency, we train our Brisbane movers to be careful at every step and make sure the valuables and other important items reach safely to its destination. So need not to worry, if you hire our removals team because your move is in the hands of professionals.
CBD Movers decade-and-half of experience in the Brisbane removalist industry means we have got a reputation for trust & reliability. We are supported by a fleet of 30+ moving vehicles that are modern and moving-friendly so you know you are moved on time and your valuables are fully covered. We understand the value of each item and take care of the move as if it's our own.Carefully, safely, cautiously our Cheap removalist Brisbane guys will move your home and offices and make the relocation a success. Safety precautions are followed throughout the move and the trucks are inspected now and then to make sure everything is intact and safe.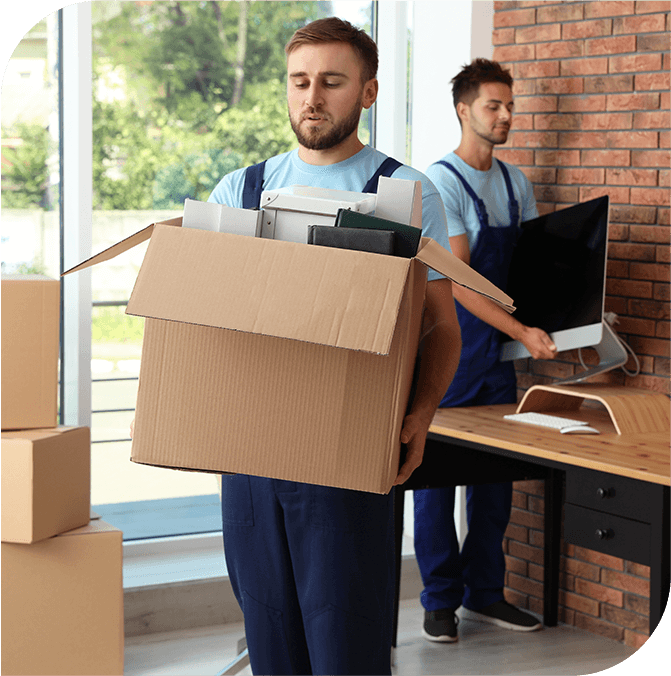 Tips to Find Cheap and Affordable Moving Companies
You can find some useful tips to find inexpensive and cheap movers that you can trust to transport your things without compromising to the quality: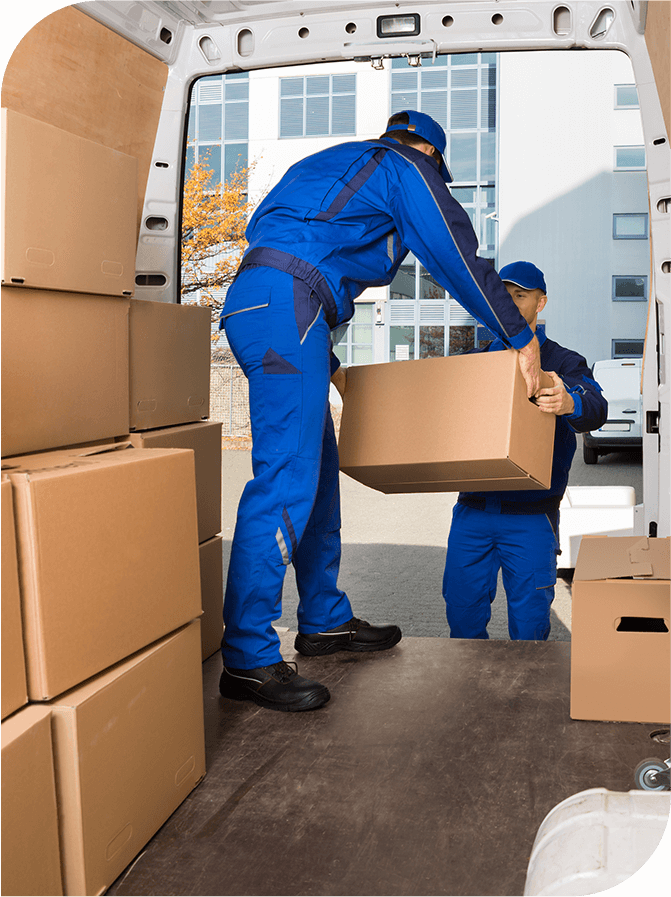 Compare Estimates
Refer to at least 3-4 removalist companies for relocation quotes and ask at least two local movers for additional home estimates if moving interstate.
Be cautious about the Low-Ball Estimates
Be careful if you come across an inexpressibly low priced affordable driving service. This business can get you into a deal only to pay for extra expenses later, or they can conduct a disreputable and otherwise questionable project.
Check for license
Conduct a quick background check to ensure the right credentials for all the affordable movers you speak to. Checking the database will reveal the existing status of a moving company with the governing body.
Payment method
nearly every reputable mover accepts multiple payment methods including credit cards and personal checks. Beware of a moving company who demands a big payment in advance and requires cash only. While movers usually charge a small fee to validate their transfer cash or large deposit requirement may suggest a less reputable company.
Get a quote in writing
Make sure that your rate quote is provided in writing before recruiting reliable and cheap movers. A legal contract should be established at this point. once the contract is made, it can not be more than 10 percent greater for a long-distance moving company to deviate from the initial quoted price.
At CBD Movers we offer a straightforward estimation for the complete moving process with no hidden charges; you can pick up your phone anytime and place an obligation-free call to our friendly experts to clear your doubts about cheap movers Brisbane. If you want a strictly organized moving process that accommodates every one of your specific necessities for the move, give our Brisbane removalist team a call now!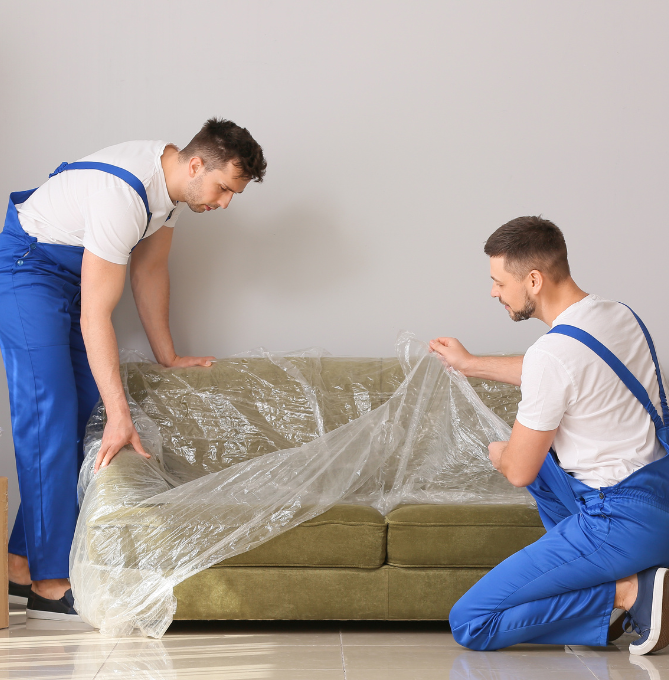 Professional Brisbane Removalists For Your Moving Job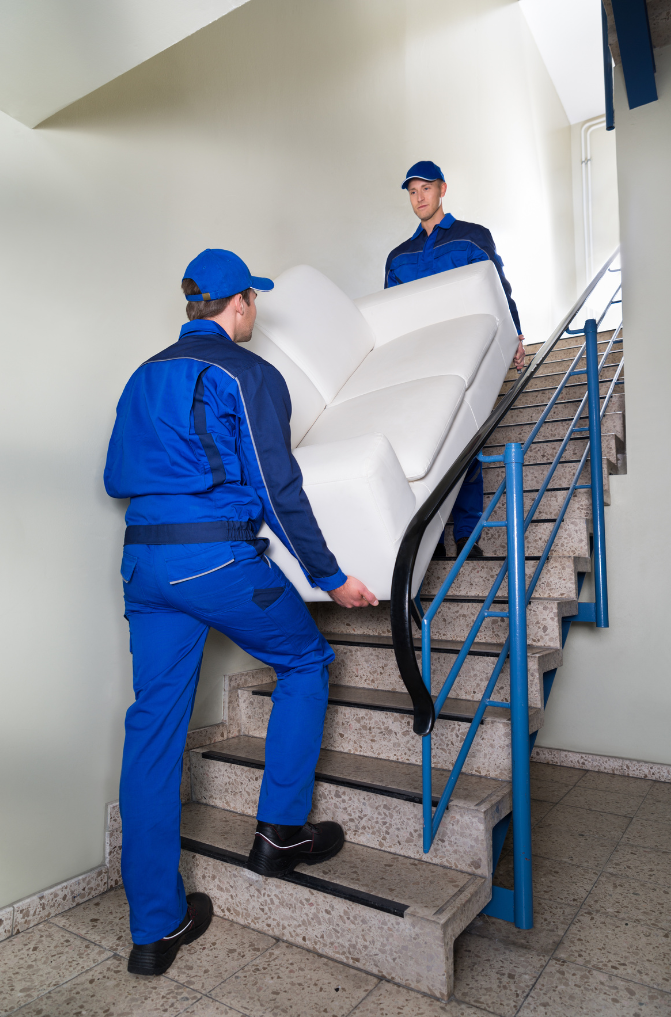 We are very different from other removal companies because we have the capability to handle all kind of moving challenges including removal of antiques, pianos or pool tables. Whatever your needs are, our removalists Brisbane team have the solution for you. We specialize in removals and can even handle more difficult items with ease. CBD Movers is associated with experienced Brisbane removalist team who have great expertise in complete moving jobs. We will connect you with budget removalists Brisbane so that you don't have to worry about paying extra for your move As part of the moving services we offer, we have proven ourselves as one of the top-rated local and interstate removalists of Brisbane.
Whether you need two men and a truck or require a Brisbane removals expert for a complete move, you can count on CBD Movers. Our moving professionals will offer you budget rates with no hidden charges. Like any other service you hire, having the right person to undertake your moving project is always critical to the project's performance & outcome. Our business model here at CBD Movers will exert additional effort for your convenience. Every stage of your commercial or residential relocation project will be easier with the expertise of professional yet best removalists of Brisbane. And if your planning isn't perfect – don't worry. CBD's removals team in Brisbane will offer all the extra services you need to ensure your move goes smoothly.
CBD Movers has built a reputation for affordable removal services with support from professional removalists and has become the highest reviewed company in Australia. We offer business relocation services that encompass everything from providing movers to relocating items around your office. Moving from one location to any other location can not only be time-consuming but challenging as well. The idea to conduct the office move without experts guidance can go wrong. Most of the offices have expensive stuff, equipment and tools, crucial documents, and other items. Any business can face additional fees and delay when these possessions are not reached to the location quickly and efficiently without delays and any harm.
Our experts possess immense experience in planning professional moves and the logistics behind them. They take multiple factors like the route, traffic, fragile and heavy belongings, time of the years, and the architecture of the office into consideration before planning the move. We ensure your move is completed on time with a that you are getting value for money moving services.Why go for the unreliable, pricey relocation options when you can hire experienced removalists at best rates? Each and every one of our expert mover focuses on smart and thorough work and are highly capable of making the dream of a safe and secure relocation come true.When you have such competent removalists at your side, you wouldn't feel the pressure of the relocation even once.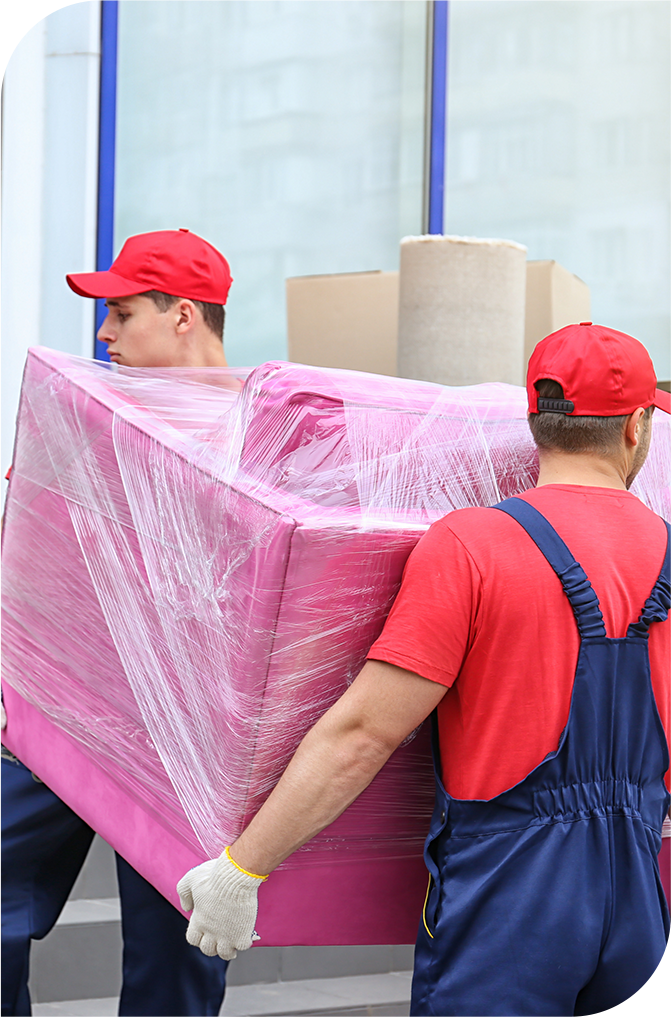 Your Budget Friendly Removal Partner In Brisbane
When you are in the process of moving to your new place, you have to manage extra expenses and that impact the overall removal process. Budget is always the first concern before hiring removalists and this is where our team comes handy. Our local and interstate removalists in Brisbane are trained to handle all kind of removalists jobs without bringing the move cost in between. It ensures there is equality in every relocation and quality is maintained throughout the process. So whenever you are planning your relocation next time, just give CBD Movers a call. We understand the stress behind relocation and what things can be done to channel the removal stress into a relaxing move. Our removals team emphasis on providing highest quality moving services at competitive rates possible.
Our movers in Brisbane can even supply you with all packing materials, boxes, bubble wrap and assistance with removal of heavy items like a piano. When it comes to budget removals, we have the most experienced and professional removalist Brisbane experts to back us. Our furniture removals team & custom made trucks come fully equipped with protective blankets, trolleys, and ties to ensure the care of your valuable things during the relocation process. No matter where you are, what you want, and when you require it, our removalists Brisbane will come to your rescue. As the Masters of moving, we have everything you need to handle your moving day.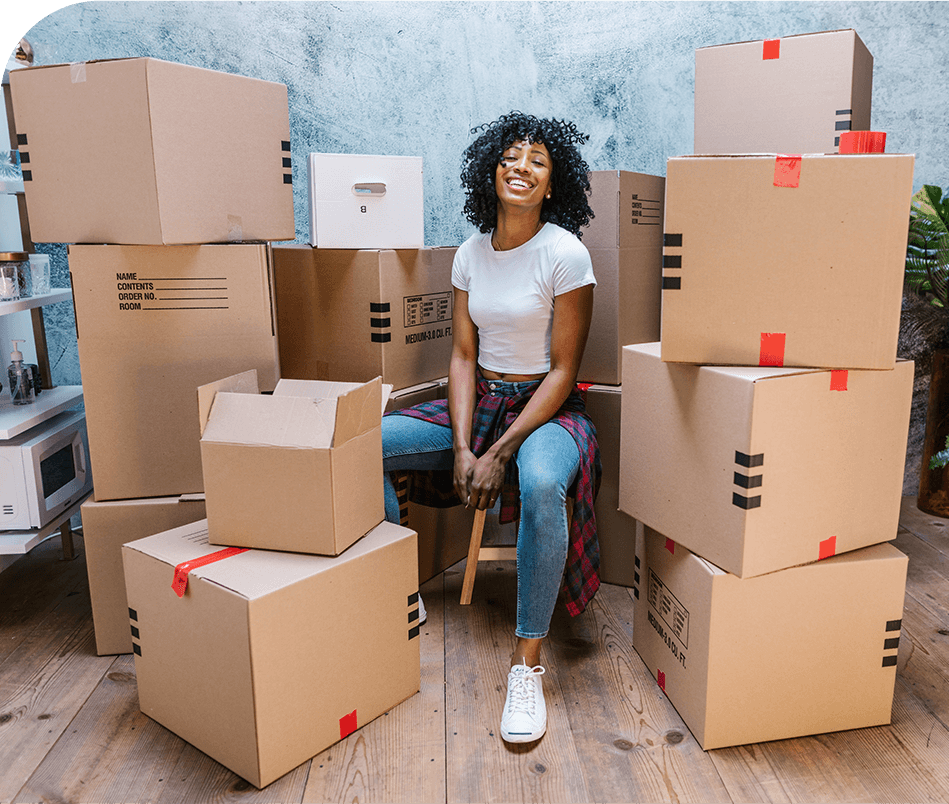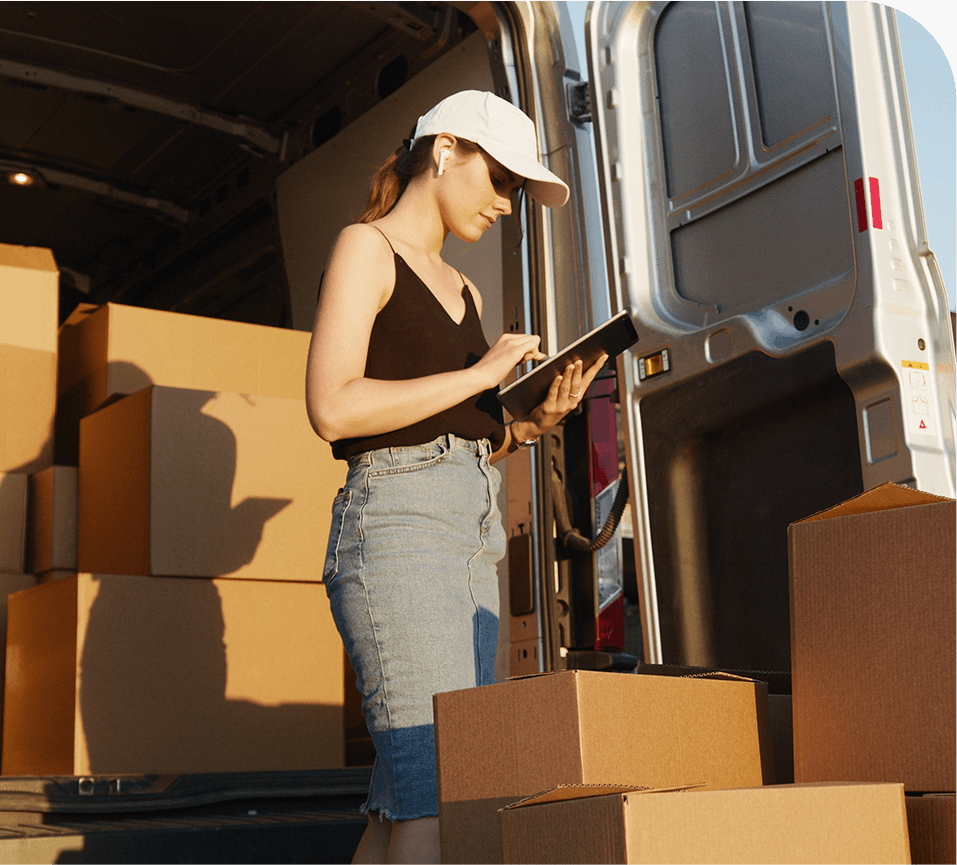 Safe, Reliable and Stress-Free
The one and only simple solution to all your moving doubts like safety, reliability and the unavoidable second-guessing are to get the services of a relocation company who have done it successfully a thousand times over and over again, like the renowned Brisbane removalists from CBD Movers. With our proven track record of successfully helping numerous families and businesses to relocate to the far corners of Australia even in the most difficult conditions and terrains, we are more than equipped and ready to handle any difficult relocation and deliver your things safe to your new location. Our removalists have worked throughout Brisbane for homes, offices, businesses and have moved all their items across small and large distances. If you want to see what makes us stand out from the rest of the crowd, read our reviews from our satisfied clients.
When moving your life to a new location, it can be an exciting experience; but it isn't always so when it comes to the actual moving process. The dread of the move sets in as you start with the moving process and it isn't easy when the moving company you have hired is making things difficult for you instead of helping you with the move as you wanted. If you want a company that can actually make a positive difference to the whole nightmares of moving, CBD Movers Brisbane is the perfect option!
We help you relive all your stress of your move and take care of every minute detail right from planning the packing, taking care of the logistics for the transport to the unpacking at the new location to help you settle in as fast you want to. If you have any specific needs for your move, do tell us and we will do our best to make it happen. Our first priority is the safety of your goods and we try to make sure that every single piece gets delivered to you intact right at the doorstep of your new home. We only have highly trained and experienced professionals who are extremely capable of taking care of any situation they are in; so you can just relax and watch our professional removal experts take over your move while you watch the magic unfold.
Frequently Asked Questions
It all depends on the type and size of your moving stuff, the total distance to be covered during the whole move, and the type of moving service availed. At CBD Movers Brisbane, our agent will visit your current home location and then analyze and calculate the total cost of moving according to your overall relocation needs. You can call us to arrange a visit or ask for a free quote.
Apart from generic removalist services, the Adelaide movers offer pet removals, valet services, piano removals, antique removals, and packaging materials.
We are well-known to the fact that house moving can cause you intense headache and stresses if not planned well in advance according to your budget. At CBD Movers Brisbane, we can offer you a tension-free move at a competitive price, even on the next day, or in a year's time. You can as for a free quote of your moving just on a single call or visit us and fill an online form to leave a request for your moving need.
This will again depend on the type and size of your belongings, total distance covered from your origin to the destination, and the type of removals service availed. As per the condition, it may take between 1 to 3 days and longer to move a house. Call us now to clear all of your doubt or reaching us.
We can offer you a range of packing services according to your moving need, including, full-packing, fragile or delicate packing, and Owner Packed (DIY)
In full-packing service, we box pack all your movables patiently and efficiently to save your more time and effort to let you concentrate on other matters with complete peace of mind.
In Delicate or Fragile Packing, our skilled packing crews will look after all those delicate and valuable items lying around your home and also allow you to take a rest.
We can also supply you with purpose made cartons If you want to do all your packing job by yourself by using the correct type of packing boxes. If you want any suggestions on our part regarding the packing of items or other bespoke packing option then we will there to help you on a single phone call.
It's no secret that moving from one place to another, no matter, within a city or outside a city, can be a daunting, challenging and stressful event of life. The moving process has been listed as one of the top stressors in the world. The process of office relocation involves packing up office equipment, loading the truck, transportation, unloading the truck, unpacking everything, and rearranging items.
Budget-Friendly Movers in Brisbane Today

Over 15 Years Of Continuous Dedication And Hard Work Help Us Achieve The Benchmark To Become The No.1 Moving Company In Australia

1,00,000+
Moves in the past
118+
Trucks in our fleet
325+
Professional Movers


Reagan Wilson
Our rent agreement was near expiration and we were looking for temporary storage to store our house. To help us with the same we hired CBD Movers' removalists in Brisbane. They were experienced removal professionals who had taken care of many moving jobs in the past. We visited their storage facility and after some inspection booked them. The rates were very budget friendly and the team was very friendly. I am happy that we hired CBD Movers. Thanks a ton guys


Kyle O'Neill
My parents moved to Brisbane a few months back and we hired removalists Brisbane from CBD Movers to take care of their entire relocation. The move was planned very efficiently by the removals team and they ensured my parents didn't face any trouble during the move. I really appreciate the extra efforts, removal guys put in the move to reduce the stress from my parent's shoulders. I have already recommended them to my friends who used their services to move interstate


Charlie O'Connor
Our restaurant was undergoing renovation and we needed temporary storage space to keep our items. A friend suggested us CBD Movers. He had used their removal services in the past and was quite satisfied. We called them and in no time they send their best removalists in Brisbane to move our restaurant to their storage space. The entire team was very friendly and had the skill set we were looking for in the movers. The pricing was very competitive and affordable. I will surely use them again in future


Harrison Hyland
With CBD Movers, you can't go wrong. It was by far the nicest moving experience we've ever had in Brisbane. The house removals in Brisbane genuinely know and care about what they're doing, and the price and service are both fantastic. Make your life much simpler by proceeding with total professionalism.


Reagan Wilson
Our rent agreement was near expiration and we were looking for temporary storage to store our house. To help us with the same we hired CBD Movers' removalists in Brisbane. They were experienced removal professionals who had taken care of many moving jobs in the past. We visited their storage facility and after some inspection booked them. The rates were very budget friendly and the team was very friendly. I am happy that we hired CBD Movers. Thanks a ton guys


Kyle O'Neill
My parents moved to Brisbane a few months back and we hired removalists Brisbane from CBD Movers to take care of their entire relocation. The move was planned very efficiently by the removals team and they ensured my parents didn't face any trouble during the move. I really appreciate the extra efforts, removal guys put in the move to reduce the stress from my parent's shoulders. I have already recommended them to my friends who used their services to move interstate


Hamish Zeal
These movers in Brisbane were fantastic, and I wholeheartedly endorse them! Efficient, quick, amiable, expert, and reasonably priced! I appreciate it SO MUCH.


Leo
With the two men and truck service in Brisbane by CBD Movers, we could not be more pleased. We relocate frequently, but this was by far the least expensive and best-planned relocation. The removalists were cautious and always had a helpful approach. Definitely a recommendation.