It is quite natural for anyone to be anxious when they are about to move from their old house to a new dwelling. You are bound to get nervous and feel butterflies inside your stomach at the same time. It is both nerve-wracking and exciting, you would agree. But we are looking for a way to overcome this and make this move successful. The key is to choose the most appropriate and professional house removals in Brisbane.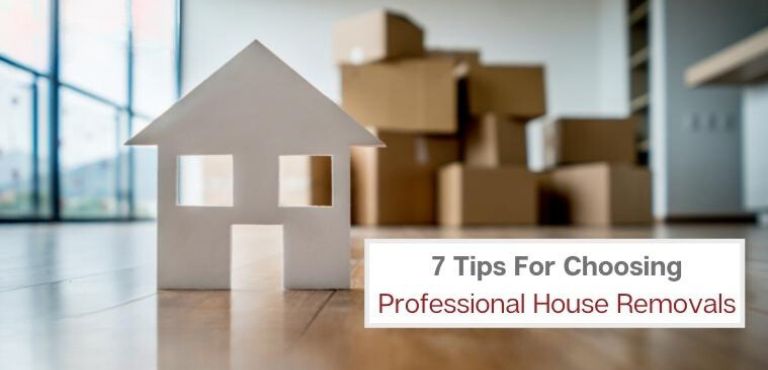 The following section can help you do that with ease:
Look For Local Removals
It is always advised to look for a removals company in Brisbane that is local and easily approachable. They should have a local address and you must call their landline number before you sign any contract. It should be easy for you to reach them and find them when you need to verify their legitimacy. If the company has made available only their mobile number, it is better not to get into any agreement with them right away.
Compare Moving Companies with Reviews
You can go with online reviews and testimonials in addition to what your friends and family recommend. You must create a list of reliable and highest-reviewed moving companies in Brisbane before you associate with them at any level. Speak to them on the telephone and ask them about the entire procedure of removal. Get in touch with a few customers that have used their services in the past. Ask them the most pertinent questions that you have in your mind and you will have more clarity over this decision.
Get Quotes From Removal Companies
If you are inviting a few quotes from a few removal companies, you are on the right track. It is always better to ask 5 or 6 packers and movers for their estimate. You may even want to meet with the relocation consultant in person before you choose any professional for this responsibility. It is better to compare their entire service package along with their overall estimate with those of other companies in the city. Do not accept an estimate or quote over a phone call.
Check If The Moving Company Provides A Home Survey
If the company can provide a home survey, you should consider them over other options. They should be willing to visit your house free of any charge before they present you with any quote. This works for you and the house removals company in Brisbane as well because it is a practical way to assess the volume of cargo that they have to move on the final day. It also allows them to prepare well for the moving day and eliminates any probability of any additional costs or fees.
Choose The Right Removals Insurance
You must check for removals insurance before you sign any binding agreement with them. Remember that having renters or homeowners insurance makes sure that your belongings are insured when you are at home. But when you are in transit, things change significantly. You will have to purchase moving or relocation insurance before you begin with this move. These packages can protect your belongings against breakage, theft, damage, or any other harm that is caused by improper packing and moving. Your moving company will be liable for a certain amount and the rest shall be covered by your insurance package.
Check For Accreditations
You should always check for accreditations because this is a great way to determine the trustworthiness and reputation of the moving company. The biggest sign that you have associated with a professional and efficient removal company is that they have a certificate of accreditation from government-approved industry organizations. If you cannot find any accreditations attached to their name, it is advised not to go for them at all.
Packaging Boxes And Services
A good and reliable moving company should always come with the option of packaging boxes and services. The removals services provider should be able to supply you with enough packaging material to keep your belongings safe and miles away from harm while they are in transit. Some people usually prefer to do their own packing but if you want to make things simpler for yourself, you may choose a professional that provides packaging and removal services together.
Conclusion
Choosing the right professional house removals in Brisbane can be made a lot easier if you have done your research correctly. Make sure that they are compliant with all the government and industry standards and regulations. And obviously, you can never stress enough the fact that reviews and testimonials submitted by homeowners like yourself are going to matter a lot. Keep your eyes, ears, and mind open when making this decision. Happy moving!