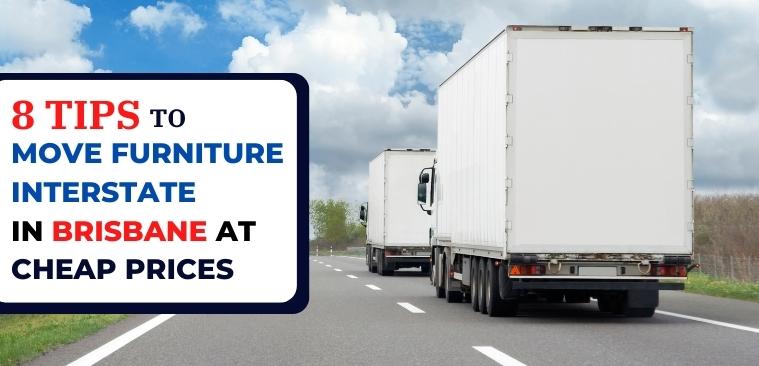 Do you intend to relocate from one state to another? The numerous tasks involved in interstate relocating might make it difficult. Many things need to be done correctly, from organizing to settling into your new house. You must choose how all of your possessions will be transferred when you make your moving plans. You have to move your belongings, including your clothes, furniture, dogs, and, priceless stuff.
Interstate furniture movers in Brisbane claim that high-level competence is needed to load, transport, unload, and organize furniture. You should seek strategies to reduce the costs associated with moving furniture across state lines. The price of relocating your furniture depends on a variety of things. You must therefore seek solutions to reduce the associated moving expenses. Moving across state lines ought to be fun. Australia's states differ drastically from one another; you can encounter a different climate, a new manner of life, or even barely perceptible cultural variations. The cost of a significant interstate transfer can, however, swiftly mount. Do not be concerned if money is an issue. According to movers in Brisbane, there are several methods to relocate across state lines and still make money. To relocate across state lines on a tight budget, adhere to this process:
1. Take away any unnecessary objects
According to interstate furniture removalists in Brisbane, the price of a long-distance move is determined by the objects you want to transport and the overall weight, as we already explained.
By transporting items, you will need in the future, you can lower the expense of your interstate move.
Consider using the item for one year before deciding whether to keep it or discard it.
It might be time for you to get rid of the thing if you haven't utilized it in over a year.
You can either hold a garage sale or sell your items online if they are items of commercial worth.
Some of the goods can be donated to charity or given as gifts to your loved ones.
2. Arrange your move in advance to avoid moving during busy seasons
Moving can be more expensive during some seasons of the year than others. As for movers in Brisbane, plan your interstate relocation dates accordingly to avoid these busy times. Public holidays and school breaks, especially the Christmas break, are peak times in Australia. Ask interstate moving firms about their peak season when requesting rates because it can differ from business to business.
3. Select A Reliable Removalist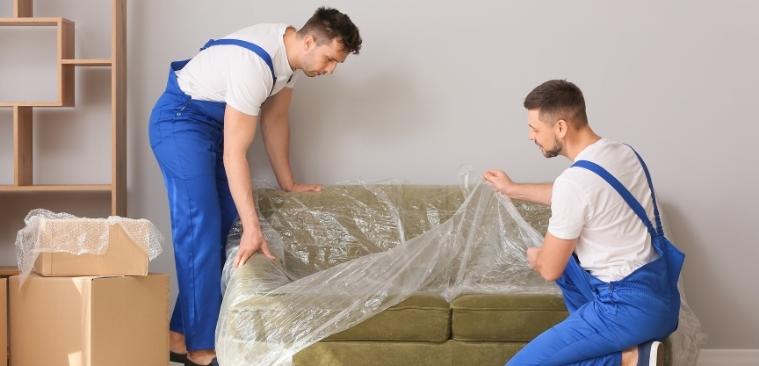 You just cannot choose any interstate furniture removalists in Brisbane to move your furniture over state lines, can you? In the end, you will transport your expensive furniture from one state to another along with your things. You are about to pack up and move all of your heavy furniture and personal items from one state to another, after all. You require a reliable person with a solid track record.
When choosing the best interstate moving business, one can probably check online reviews or conduct research. For your interstate relocation, you might surf the internet and look for the best furniture removalist. Similar to this, several websites offer honest reviews of these businesses, which you should read before choosing.
Even when you are searching for a cheap furniture removals service in Sydney, you absolutely cannot ignore these fundamental duties of a responsible homeowner. Additionally, you can always ask others in your family and community for recommendations on removal companies. Requesting recommendations from people in your neighborhood is another technique to get leads.
4. Rent a truck
In comparison to someone moving to or from a metro region, the cost of your move will probably be higher if you reside outside of one. This is particularly true for self-pack container moves, where vehicle transportation is utilized to go to and from your residence and the train terminal. The use of the rail network is essential for keeping container removals affordable.
The cost of moving will be less expensive if you reside close to the city center because road transportation is significantly more expensive. Consider hiring a truck to carry your home's belongings to a depot so they may be loaded into a container if you reside more than 200 kilometers from the city center. By doing this yourself, you can significantly reduce your overall expenditure by cutting down on the cost of road transportation. Here is a more thorough explanation of how to comprehend your moving quote.
5. The Most Important Thing Is Preparation
You must first create such a checklist for the impending interstate transfer. Make a few checklists for your interstate move as the first order of business. It's better to have a few lists of your own even though you will be hiring interstate furniture removalists in Brisbane. By doing this, you will always complete every assignment on time and won't forget anything important that had to be done yesterday. Remember that there is no second trip when it comes to interstate furniture relocation, so you can't let something like this happen.
To ensure that none of the chores interfere with your time at all, you must carefully balance them all. Keep in mind that organizing an interstate move will consume a lot of your time. You must, therefore, plan if you want to have time for other household tasks.
6. Carefully and strategically pack to maximize space
You should not worry about this step if you ask your interstate movers to pack for you. A group of professional packers trained in making the most of every box and square inch of the moving truck will be provided by your moving company.
If you choose to pack by yourself, bear the following in mind:
To store smaller items, use any container-like items you are transporting (suitcases, bags, laundry hampers).
Place larger robust objects on top of smaller sturdy ones (pots and pans, lampshades, furniture)
Place heavier goods towards the bottom of the box and lighter stuff at the top.
You can keep it balanced by packing it at the top of the box.
7. Commence packing as soon as you can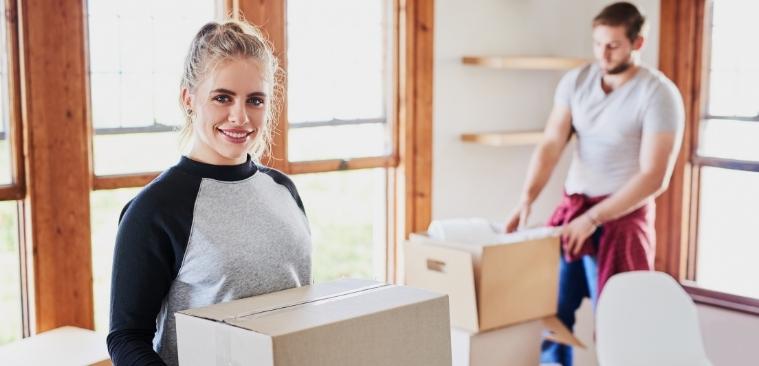 It's never too early to start packing for a long-distance move, as they say. If you estimate the work will take two hours, it can take five. Additionally, packing takes a significant number of weeks to finish; it does not end in a matter of hours or days.
Observe the packing schedule strictly.
Starting with the more challenging rooms, begin packing.
Don't forget to pack the attic, garage, and basement.
8. Attempt DIY furniture relocation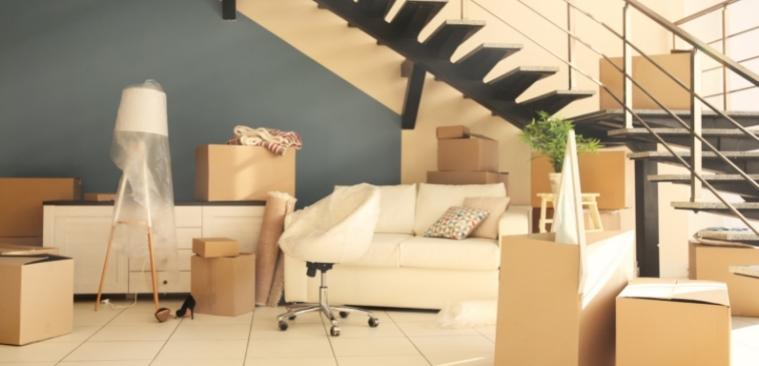 The majority of people believe that doing their interstate relocation is an affordable alternative. However, attempting to move heavy furniture on your own will cost you more money, cause you to waste a lot of time, and possibly even do you harm. You are certain to make expensive blunders given your little knowledge of how to move the furniture. Working with experienced movers helps you avoid any issues on the day of your interstate move.
The experts have the knowledge and abilities to deconstruct and gauge the size of your relocation. This guarantees that everything is managed in a secure and orderly manner. Additionally, the movers receive training on how to deal with any difficulties that may arise throughout the moving procedure.