Moving electrical appliances need extra care and attention at the time of moving. Unlike many other appliances, a fridge needs proper prepping at least starting a day or two before the moving day. Not giving its due attention while relocation is the most negligent thing you can do during your relocation.
From getting your fridge ready for packing to handling its transportation, here is everything you need to know about relocating a fridge.
Getting the fridge ready for relocation
Cleaning out the food from the fridge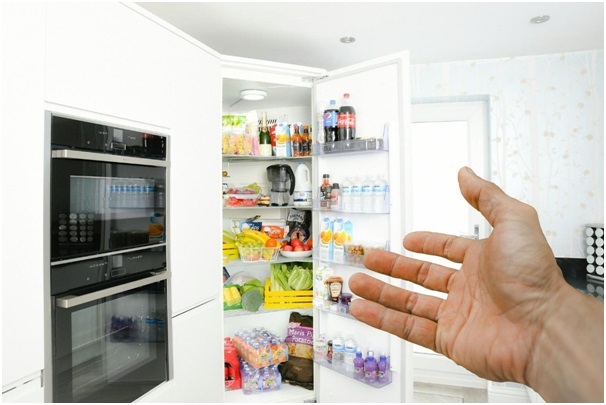 This has always been one of the difficult stages of packing a fridge for which you need at least a week's planning. When you already know that your relocation is two weeks away, start planning to consume the things you keep in the fridge. There is no point in moving the things you keep in the fridge as most of it will be perishable. In case if you are moving just an hour or two away, then you can maybe carry some of the items like eggs and a few other vegetables to your new house. If not, it is always better to use it.
Start using the fruits, vegetables, milk, leftover dishes, etc 10 days before the day of relocation. Stop going to the grocery store to get more food items; just concentrate on completing what you have at hand. In case if you still have some extra, you can have a going away party and use the leftover items from your kitchen to make the dinner. Else, it is best to give away the food items or in the worst case, throw it away.
Unplug the fridge
You need to unplug your fridge at least a day before you move. This should be the time when your fridge is absolutely empty; even if not, you have to take it all out, clean it and let it dry.
Do not close the fridge after you unplug it. Keep it open till the time you need to pack and make sure that there is no moisture inside.
Taking out the removable parts
If your fridge has removable shelves as most fridges have, then you can remove them, clean them, dry them and pack separately. In fact, moving your fridge with the removable shelves intact can lead to its breakage as most of the removable shelves are made of breakable glass.
Relocating the fridge
Packing the fridge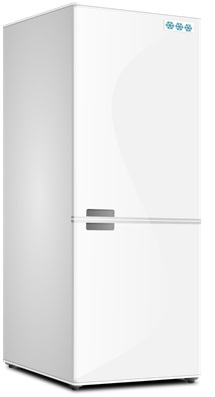 When your fridge is ready for relocation, then it is time to pack it. You can first start by packing the removable shelves separately. Wrap every single shelf separately in packing paper and bubble wrap and place it in a box. Keep sufficient packing materials at the bottom of the box to absorb any shock and not let it get to the glass shelves. Place the shelves vertically in the box and fill in the empty gaps with bubble wraps or any other towels you have.
Don't forget to mark this box as fragile so that the removalists can handle it with extra care.
When it comes to packing the fridge, start with closing the door and typing a rope around the fridge so that the door doesn't flap during the relocation. In case if you are relocating interstate, you may want to pack your fridge. If you have the box that the fridge originally came in, it will be the best option to pack it in. In case if you don't have that, you can get a similar sized box at the local stores or you can ask the removalists for one. Securely pack the fridge with bubble wraps all around. Mark on the box indicating which side is up.
Transporting the fridge
Once you have packed the fridge, it isn't easy to carry it to the truck without any extra help. You will need two or more people to carry the fridge and may need to use trolley for it. If your house is at a higher level accessible only by stairs, then you may need more appropriate equipment to carefully move it down to the truck.
You can hire proper removalist services to handle the relocation of your fridge. CBD Movers Brisbane can help you relocate all your appliances without any effort of your own! Give us a call now at 1300 585 828 to book us for your relocation.
Do check our other blogs on moving:
Smart tips to move fragile items