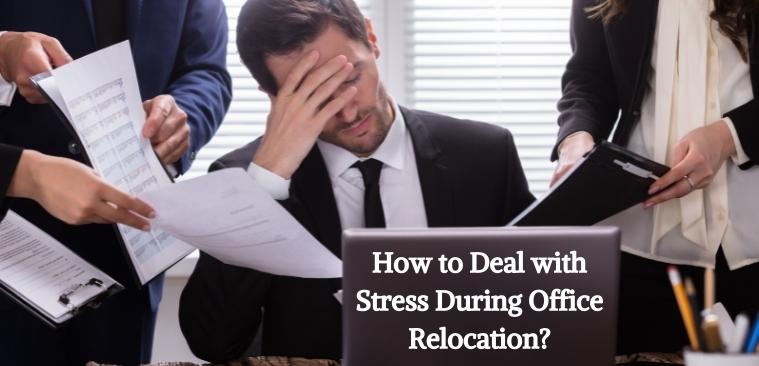 Office relocation, especially a large one, maybe a difficult experience. In addition to the disruption of routine company processes that the transfer would cause, something will inevitably go wrong, and difficulties will surface that will go unnoticed. However, by working strategically and with excellent planning, these effects can be anticipated and the transition can occur well.
Having a plan in place helps save stress and liability for both management and office removalists. There is no way around the fact that moving an office will result in downtime. That downtime, however, does not have to be a long period of inactivity. Your best bet is to hire removalists in Brisbane to assist you with your office relocation.
The appropriate business will not only assist you with scheduling but will also help you get your office back up and running. Below are the tips that will help you have a stress-free office move.
1. Plan as Early as Possible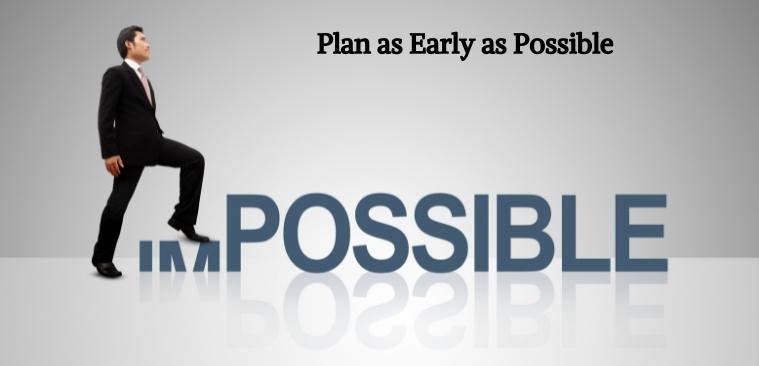 It's impossible to overstate how important planning is to ensure that office relocation goes off without a hitch. You should begin planning two to three months before the transfer. The more time you have to plan, the less likely you are to overlook something important. Setting your relocation date early allows you to pick your moving company and take advantage of discounted pricing. Planning offers you a sense of where you're moving from, where you're going, and what problems you might face along the road.
It's also better if you don't do all of your planning in your head. Include a real notepad dedicated to your move so you may make a list of the important items that a new office should have.
2. Make a Budget Plan
How much money has the company set aside for the relocation? You may check the information related to this question here. Because the office's relocation is contingent on the budget, staying within those parameters is preferred. To begin with, the office should calculate the fundamental cost of the relocation. This estimate should include the cost of the moving firm as well as the utilities that the company will require to complete the relocation.
This cost will include boxes, tape, and perhaps hiring people to assist with the move. Again, commencing the procedure well ahead of the actual move date guarantees you get better moving company rates. To keep to the budget, look around at multiple companies to determine which one offers the best rates.
3. Enlist the help of a professional office movers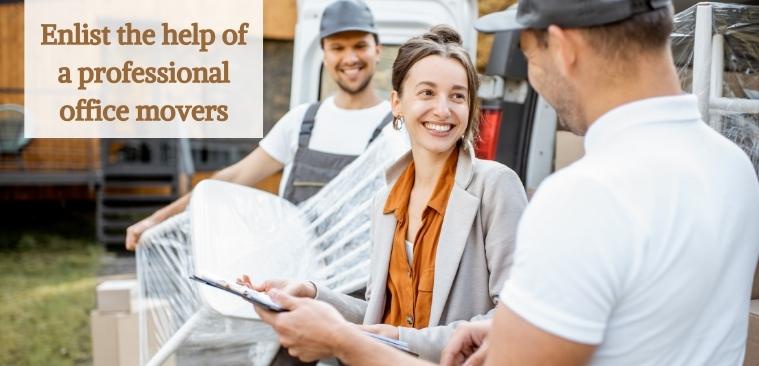 A professional moving company understands the ins and outs of the process, as well as what to expect, especially when it comes to workplace relocation. When you hire expert movers to transfer to your workplace, you will be relieved of the majority of your stress because they will handle everything from packing, loading, unloading, and unpacking any complicated furniture pieces. Removalists in Brisbane are highly professional when it comes to house moving and office relocations. No matter how much the size of the office is, they will execute it with proper efficiency.
4. Ahead of Time Change Addresses
Make sure your physical and digital addresses are up to date ahead of time. List any upcoming changes on your website so that visitors searching for your company online are aware of any address changes that may affect their visit. You should also leave a disclaimer on your voicemail to inform anyone who calls ahead of time of your move and when it takes effect.
5. Put a label on everything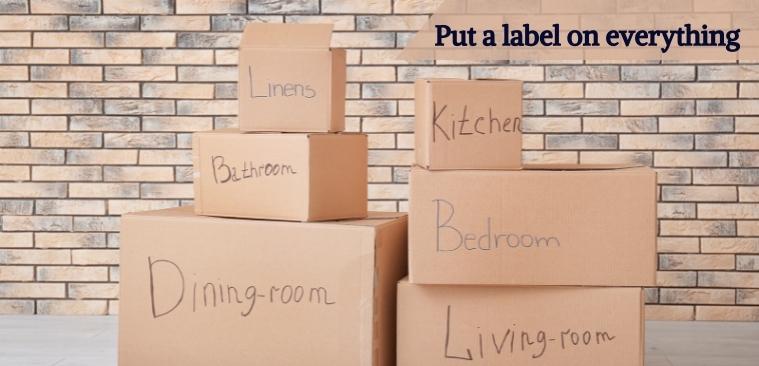 That is not an exaggeration; we truly mean everything. Everything you put inside the moving truck, from wires to boxes and bags, should be carefully labelled so everything can be found at the destination. Aside from providing an excellent beginning point, identifying everything assures you that anything moved from the old office space to the new one will be appropriately installed.
There's no reason to be concerned about using other people's monitors or computers. Labeling all of the moving parts also ensures that the workplace can resume normal operations in the shortest amount of time.
6. Get the Non-Essentials Out of the Way First
You should have a list of the things that the company considers vital and those that they don't use very often early in the planning phase. This list serves as the foundation for determining your move priority. The office employees might begin transferring objects that are "non-essential" in nature before the moving day arrives. Infrastructures such as printers or other equipment that a corporation only utilizes on occasion are examples of these aspects.
As a result, the company reduces the amount of shifting it has to perform on the day it is planned to relocate. They not only cut down on the number of hours they need to rent the moving truck, but they also cut down on the amount of labour they have to do that day.
7. Plan Your Relocation Appropriately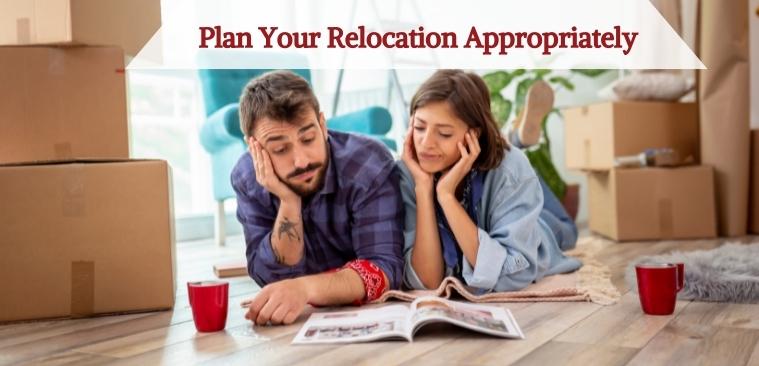 Getting the timing of the move wrong is one of the most stressful aspects of a move for office managers. You shouldn't time your move to coincide with the end of the year, for example, when the company has goals to meet. Instead, the film should be completed when the office has the fewest open projects. Liaising with clients to inform them of the office's relocation will relieve stress on staff and, by extension, management.
8. Clients and other contacts should be informed
Businesses that plan to relocate must update their addresses. When it comes to re-establishing the office for work at its new location, doing it ahead of time allows you some leeway. The long-term clientele is likely to consider this a necessary evil and will give you the time you need to re-establish your office in the new location. Newer clients may be more difficult to deal with, but offering discounts and other incentives will help them accept the reality of the company's downtime.
9. Don't Rearrange Everything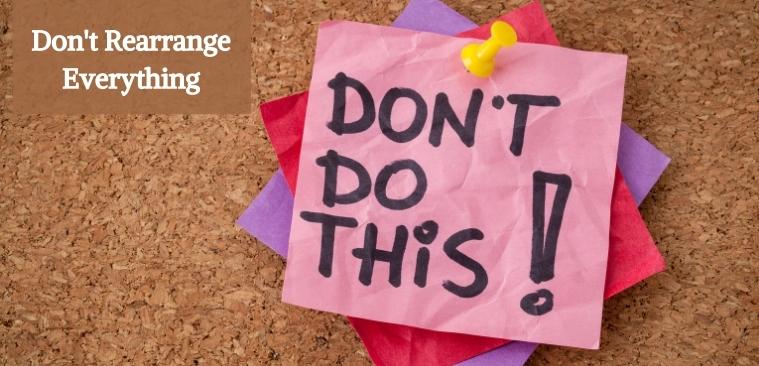 Do you require the relocation of everything from your old office to your new one? Take advantage of this opportunity to perform some spring cleaning and lose some weight. Older equipment that is no longer in use can be disposed of at a landfill or donated to other businesses that can benefit from it.
Moving allows you to clear out any stockpiles of things that the company may have accumulated and kept in case they'd be beneficial in the future. It's an opportunity to re-discover those items and chuck them out, as they're unlikely to be useful in the future.
If you are looking for a professional house moving company, then Call us now at 1300 585 828.