Is moving exciting or stressful for you? Or perhaps a mix of both? Finally moving to your dream house can give you all the goody-goody vibes but you might not feel the same if you must move to a new city because of work. Whatever the case is! Moving comes with a lot of work and responsibility. Everything seems difficult without the assistance of professionals. Today we are dedicating this write-up to the dwellers of Brisbane. Our information will guide you regarding the removalists in Brisbane and state the importance of hiring them. So, are you ready to gather some real information? Let's begin.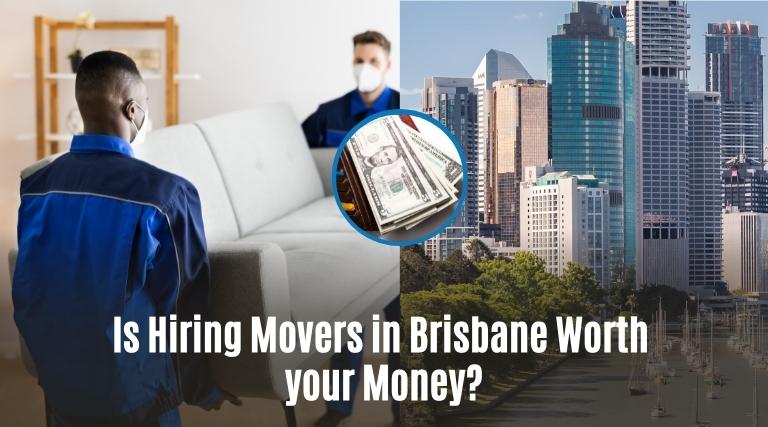 Benefits of Office and House Removals in Brisbane
1. Time-saving
Nobody (mostly) enjoys packaging all those big boxes while moving. This task takes a lot of time and moves your focus from day-to-day work. Regular work is highly disturbed due to packing stuff without professional help. It is often difficult for a non-professional to pack delicate items without causing any damage. This is where removalists in Brisbane come in for the rescue. They will pack your items with care and save you time. 
2. Peace of mind
Some people are too scared of moving with the chaos that their minds will face during the transition. Packing and unpacking, loading, and unloading, the safety of the belongings, and moving formalities are all a lot to deal with. Professional moving companies in Brisbane can facilitate you avoid such a scenario while moving to a new house. You will be way less stressed when you will have back of professional house removals in your city who are just a call away. All you need is to make a checklist with them and tick them off once the tasks are done. They are experienced in moving and will handle everything better than you without any fretting. This is how you can reduce your moving stress and concentrate on other important tasks. 
3. Furniture is difficult to carry
More than often people are not sure how they will take their favourite piano or ancient fixtures out of their old houses. This is feasibly done with the expertise of furniture removalists in Brisbane. They are reliable in this work and can move the heaviest furniture easily and without any damage. Instead of connecting with the experts, people prefer to buy new furniture for their new home. But you ask yourself whether you can leave all those memories behind that are associated with the furniture or other installations. With professional help, it won't be a problem to move the furniture and even install them in your new space. However, do not forget to check the previous reviews of the house removals in Brisbane before hiring them. 
4. Right equipment for the job
Can you fix every item in your house in a box? Maybe you can but there is no guarantee of the safety of that thing. Proper equipment and packing material are necessary to preserve the item and move it safely. You are not a moving professional who would know every packaging material for the safe transition of specialized items. A hallway with a small passage will be a hindrance to moving a big object out of your house. But it is an easy task for expert movers in Brisbane due to their exposure to such incidents on regular basis. They understand the safety protocol and the right way to move your goods to a new place. The professionals will be much more well-versed in using tape guns, porta robes, furniture covers, wrapping papers, bubble wrap, locks, etc. So, you need to find a reliable removalist in Brisbane to get the right supplies and techniques to move goods from one place to another. 
5. Accountability at its best
family and friends are busy in their own lives. Even if they promise to help you in your packing for moving, it can turn out to be a no-show scenario. Yes, she might not be able to come to assist you. Therefore, it is always better to look for a better and more accountable option. Various professional removalists in Brisbane can be accountable for packing your belongings from your old home to making them reach your new house. Finding professional assistance can also help you save some significant bucks. You will be less likely to buy unnecessary packing stuff and no more fragile items will get broken due to insufficient packaging. They will take care of every aspect of your move without giving you any worry. How cool is that!
Now that you know how beneficial is to hire removalists in Brisbane, you learn about the charges. Remember, distance plays an important role in deciding the cost of moving. However, various other factors are taken into consideration before the moving company gives the estimated quote. Do you know there is a storage facility available at the reliable movers in Brisbane? This is highly useful in case the belongings cannot be moved to their final destination immediately and it is completely safe to use this feature to avoid damage or theft. What are you waiting for? Move to your house right away with the professional assistance available feasibly. This will be the wisest decision you will ever make to safeguard your belongings while moving to a new place.