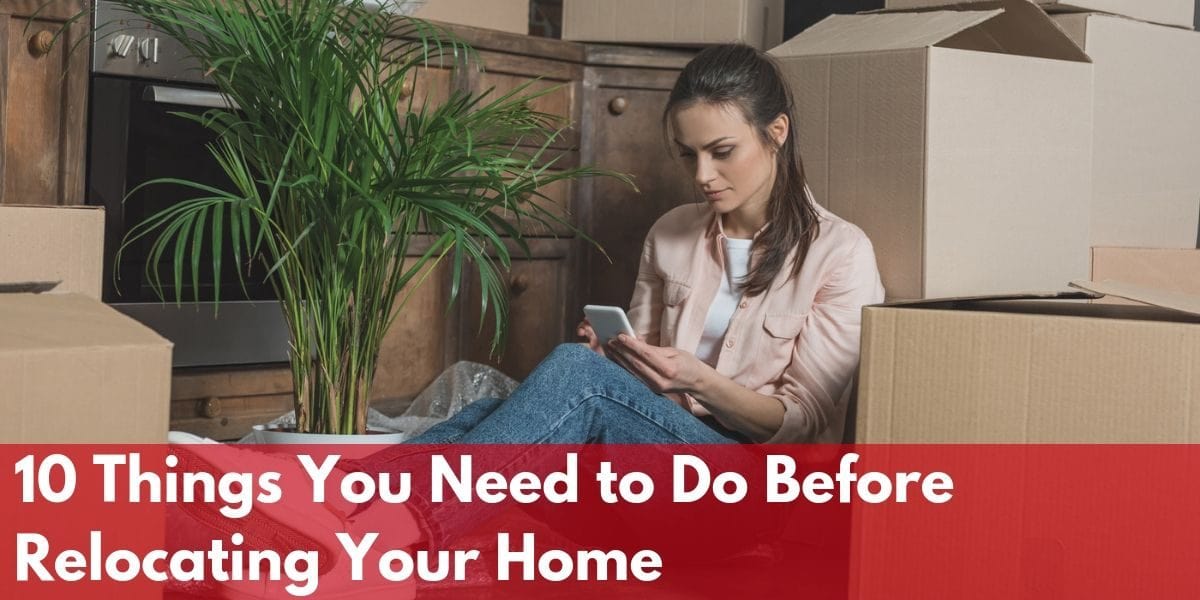 Many congratulations on getting your dream job or finding a new living place that is best suited for your family.
Whatever may be the reason for your shift, you must be excited to enjoy a new life. And why not!
But the most daunting part of the entire process is moving your belongings. You may be getting haunted by the fear of forgetting something important or not having everything done by the big moving day.
And nobody can blame you for having these fears. Just planning for an abroad trip can make us feel stressed, so imagine how it may feel to move permanently to a different location.
To help you get through this, we have compiled 10 things you need to know before relocating permanently. Just keep these tips in mind before you step on the plane. 
1. Know the Cost of Living
The first thing is to know how much a dollar holds value in the new city. You should begin with researching housing, healthcare, transportation, and food rates to make a budget.
It's always a great idea to research things beforehand to see if you can afford the place. You should make yourself familiar with the online housing listings, transportation, electricity, and also with restaurant menus.
2. Figure-out Your Way
You need to calculate how you can manage your daily budget and save from your salary. And if you think you couldn't save much with the salary then you probably need to tighten your wallet.
In case you don't have found a job in the new place, it's essential to figure out days you can survive with your savings.
Don't forget: You need extra cash initially as you won't be cooking at your new home till the time you are settled in completely.
3. Look-out for Transportation Options
Choose whether you will use public transport or drive a car? If you want to go with the latter option, look for a parking and storage space.
While if you are planning to rely on public transport, figure out the best service available around you. You should research to find which tube or bus has frequent and reliable service.
4.

Make a Strategic Packing Plan

Before packing your belongings in boxes, keep the unpacking plan in your mind. House Removals in Brisbane advise their customers to pack non-essential items first.

These include things that you won't need for weeks just like home decors and books.

Similarly, pack your essential items like toiletries and dinnerware in the end. This is also the best time to declutter your belongings. You can either hold a garage sale or donate them to the charity.

And most importantly, pack your important records and documents in a clearly labelled folder.
5. Schedule and Transfer Utilities
Don't forget to inform your utility companies about your moving. If you know the address of your new states then schedule a date and time for installation or transfer.
The unities include internet, cable, sewer, water, electricity, gas, and security system.
6. Redirect Your Mail
Luckily you can forward your emails ahead of time. Just visit USPS.com and select the date you want to forward your mail.
7. Get New Driver's License
Get yourself a new driver's license if you are willing to drive in the new state. State's DMV will have to issue a new driver's license to you.
But before that, check the requirement as many States ask new residents to complete a certain time window.
Even though the requirement to transfer driver license may differ, you will need residency proof, identification proof, and social security number.
8. Taxes
You may see different tax laws in State that can impact your paycheck. Nobody likes to get surprised on tax season.
So we recommend you to verify requirements from the property tax, income tax and sales tax in the new state.
9. Pay a visit to your new place before the move
Do pay a visit if you can before permanently moving to the new place. This will help you get familiar with people, location, culture and everything else.
You can easily figure out whether you want to live there or not.
10. Research for a Moving Company
You need to look for a trustworthy and reliable moving company to make your move seamless. When looking for movers in Brisbane, go with a reputed and affordable company.
We recommend you to get at least three quotes from Brisbane Removalists. This will help you to compare and stay assured that you are in good hands.
You can make your moving day stress-free with a little planning. These tips will help you stay on the right track.
And if you are left with some time, throw a party to say goodbye to your known ones. This way you will leave the city with good terms.