Dear Daizy,
Will I be able to adjust to a big city like Brisbane? Is moving to Brisbane a wise decision?
Ellie made this entry in her diary and slept, crossing her fingers.
Her search to find the best removalists in Brisbane continued. Finally, she came across CBD Movers, one of the best house removalists in Brisbane, and all her moving anxiety vanished.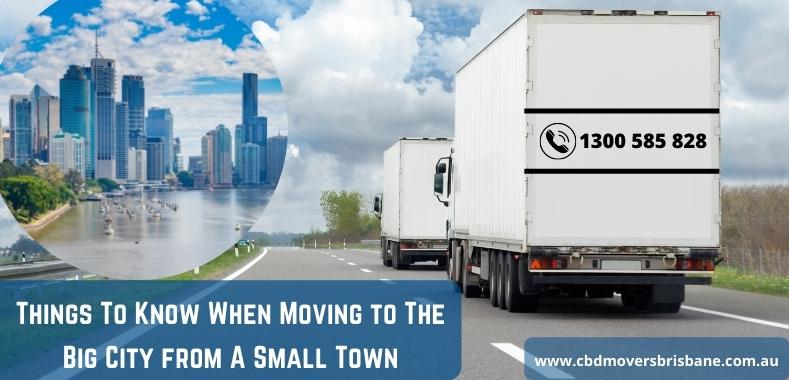 Today, this small-town girl is well adjusted in Brisbane, but it was never a smooth sail. Ellie knows the struggle she faced while moving to Brisbane from a small town. She has made this list to help you adjust to Brisbane.
Here is Ellie's help book-
Hey, people, since you know my story, here I present you with a step-by-step guide for you:
1. Bless Your Stomach
If you are a foodie like me, then obviously you will not compromise on taste. But moving to Brisbane can already drain your pockets initially. So here are my favourite top 3 affordable eating joints in Brisbane that you can consider till the time your kitchen gets settled.
A. Red Hook
A burger is always a wholesome and affordable option. If you are the one who has those American taste buds, then this is the place for you. You can sip your wine and have the tastiest cheeseburgers here.
B. A Little Greek Taverna
If you also have a craving for spicy food, then Little Greek Taverna is the right place for you. The family-owned restaurant will make you feel at home.
C. Sushi Kotobunki
Being a fan girl of Asian dramas, I had cravings for rice bowls, sushi, sashimi, and noodles. Well, this was the best place to satisfy my cravings.
2. Cultural Exchange in the Supermarkets!
The next important thing is to find the right markets in this bright, sunny city. Brisbane buzzes with markets, providing a cultural blend of different communities. Here is a list of markets that will make you believe that moving to Brisbane was a wise decision.
Let's dive into the market life of Brisbane!
A. Jan Powers Farmers' Markets
This market provides regional produce and paves the way for Brisbane farmers' markets. 120 stalls are clubbed together in order to render top-quality subtropical state produce.
Availability –
MITCHELTON FARMERS' MARKETS
6 a.m. – 12 p.m. on the first Sunday of each month
Blackwood St., Mitchelton
POWERHOUSE FARMERS' MARKETS
Every Saturday between 6 a.m. and 12 p.m.
Lamington St, Newfarm.
MANLY FARMERS' MARKETS
6 a.m. to 12 p.m. Every 1st and 3rd Saturday of the month,
Manly Harbour, Royal Esplanade, Manly. Between Cambridge and Cardigan Parades,
B. Markets for Young Designers in South Bank
Coming from a small town that had a different fashion sense, the call for wardrobe upgradation arose. But obviously, while hiring the right removalists in Brisbane, a major part of my savings was spent. While hunting for an affordable yet peppy option, I came across the South Bank Young Designers Market. The market provides a chance to meet young and innovative designers who will help you update your wardrobe with a blend of affordable yet Boho and chic looking dresses and accessories.
This market is open every first Sunday of the month from 10 a.m. to 4 p.m.
C. Riverside at the Gardens Market
It is my favourite place to spend my Sundays. One gets mesmerised by the varied range of art and fashion served here. You can enjoy shopping here while sipping your coffee. This is a "to-go" Sunday plan. Enjoy the live music and shop from the varied variety of local and imported clothes and fine art pieces while having a wholesome meal.
Brisbane's address is 147 Alice Street.
When: 8 a.m.–3 p.m. on Sunday
You will definitely find your new houses near these markets and eating junctions. There are some more points that need to be considered while moving from a small town to a big city!
3. Connectivity or Transportation Facilities
It is not only about relocating to a big city, but about relocating anywhere. Find a place from where you can easily commute to other places. The distance from your place to the bus station should be at a minimum. The taxi service should be easily available, etc.
4. Come Out Of Your Introverted Self
Till the time I moved to Brisbane, it was only me and Daizy (my diary) living together. But then I shared a flat with two more girls, adapting to the fancy culture of this sunny city. I realised it was one of the best decisions that I had made. I had someone rush me to the doctor when I had that panic attack. They could figure out the route to the nearest doctor. Now I have a family away from home, and we are Dutch in the flat.
5. Enhance Your Skills
I was always fascinated by the contemporary form of dance and always wanted to learn to bake. But I could never find the right classes in my small town. So, finding the right hobby classes to enhance my skills near my flat was another factor that I considered. I take weekend orders now and generate a fine income from that. I am earning while enjoying today, so your Christmas cakes can be on me :P.
6. Find A Safe Neighbourhood
It is not only about me being a girl, but everyone should look for a safe neighbourhood before shifting. Enquire about the place by searching on the net for crimes and theft cases in that area. Go for the locality that has families situated and nearby security forces.
7. Locate Yourself Near The CBD
You can also locate it near the Brisbane CBD. Living near the Central Business District of Brisbane will help you improvise your lifestyle. Living near a commercial hub also gets some extra brownies with it. There are transport facilities that run across the CBD.
These were some of the tips that helped Ellie adjust to a new and big city like Brisbane.