Moving to a new home comes with its own share of happiness and problems; the problems majorly being related to relocating your things. When you have a lot on your plate, you tend to slip away a bit. You have to manage your work, family, and home relocation all together and there may be times when you may not spend the required time on making a decision such as hiring proper removalists.
The problems with hiring inexperienced removalists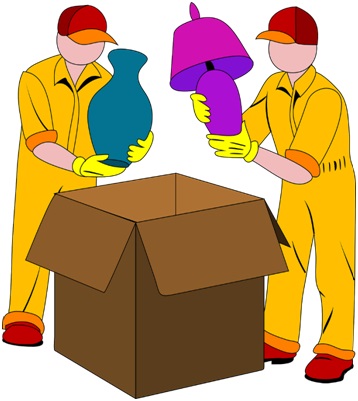 When you hire the first removalist you come across in your search without giving its proper research, then chances are you may end up getting some inexperienced ones who will only add to your burden.
You want to hire removalists because you want them to do a good portion of your packing and relocation job and relieve you from all the fuzzy details of the relocation. But when you hire inexperienced ones, they can further cause trouble to your list of issues and in the end, it will be you who has to tend to all of it.
1. Damages to your items – These inexperienced removalists can damage your items during the relocation. It is mainly because they do not have the right practical experience to work without any issues. Some of these removal companies will have inexperienced, low paid staff who wouldn't care enough to take precautions while carrying your things or give enough attention while packing fragile items. In the end, it will be your things that will be damaged.
2. Last minute cancellations – Another problem that comes with hiring these inexperienced furniture removalists is that they can cancel any time leaving you in the lurch! Some of these removalists do not have any sense of responsibility and are therefore not reliable when it comes to punctuality or keeping their word. As they don't have the experience to run removal services, they would have overbooked or double booked on the same day or will not have any alternative options when one of their truck gets in any trouble.
You may have called a number of times earlier to confirm the date and time of the booking. Even then, they can cancel you at the last minute without giving any alternative options or any proper reasons.
3. Relocation scams – There are some relocation companies that are majorly run on scams. They may look all legit on the front and will actually offer you some relocation services but they will have all the reasons to charge you extra at every chance they get. These are some of the companies that offer the cheapest relocation costs. They will keep slowly adding and charging you more and more for every tiny thing they can charge on and in the end, you will be paying a hefty sum which is double what you need to hire even the most experienced removalists.
4. Unregistered relocation companies – Some of these unregistered removalists can also not provide relocation insurance along with your relocation package. Relocation insurance is necessary to have a safety blanket, just in case. But in the case of these unregistered removalists, you will have to go to an external vendor to take the insurance which can be cumbersome work.
Hire experienced removalists
If you don't want to get your furniture scuffed on the sides of your painting torn in the middle with its glass broken or get overcharged for every single extra thing you load onto the truck, then it is best to hire experienced removalists for your relocation in Brisbane. Make some inquiries and see the past experiences of the customers with the removalists. Make some research both offline and online before finalizing one removal company.
CBD Movers is one of the most reputed, experienced, and affordable removal companies in Brisbane and its nearby suburban areas. We have helped thousands of families move to and from Brisbane safely without any damage to their things right on the schedule. Contact us now to get a free quote and book us for your next relocation.
Read our other informative blogs:
Moving With Expensive Glassware